Set of socket wrenches with TBI handle in SOS tool tray
Product attributen
Tool tray dimension: 188 x 364 x 30 mm
Compatible with drawers of Eurostyle, Eurovision, Europlus and Hercules (front drawers) line
De set bestaat uit:
6x socket wrench with TBI handle (article 629TBI) dim. 5.5, 6, 8, 10, 12, 13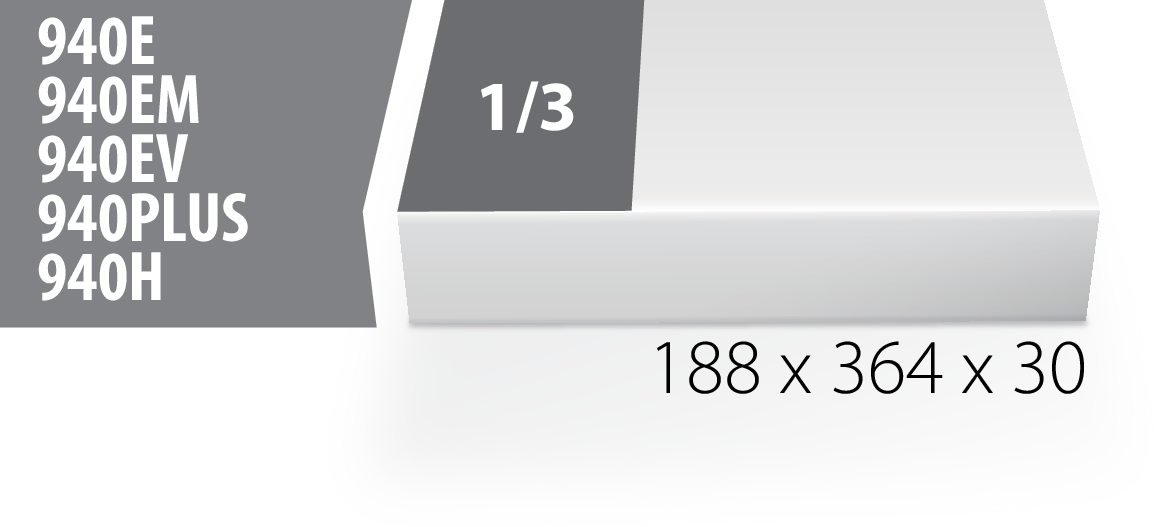 | | Productnaam | SKU | Artikel | Afmetingen | Hoeveelheid | |
| --- | --- | --- | --- | --- | --- | --- |
| | Set of socket wrenches with TBI handle in SOS tool tray | 621063 | 964/9BSOS | - | 6 | |
| | Dopsleutel met TBI handvat | | 629TBI | 5.5, 6, 8, 10, 12, 13 | 6 | |
| | SOS tool tray for 964/9BSOS | | vl964/9BSOS | 188x364x30 | 1 | |
* Afbeeldingen van producten zijn symbolisch. Alle afmetingen zijn in mm, en het gewicht in grammen. Alle vermelde afmetingen kunnen variëren in tolerantie.
Safety tips

Use a screw holding screwdriver to get screws started in awkward, hard-to-reach areas.
Use a stubby screwdriver in close quarters where a conventional screwdriver cannot be used.
A rounded tip should be redressed with a file; make sure edges are straight.
Screwdrivers used in the shop are best stored in a rack. This way, the proper selection of the right screwdriver can be quickly made.
Keep the screwdriver handle clean; a greasy handle is apt to cause accidents.
A screwdriver should never be used as pry bar. If it is overstressed in this manner, the blade might break and send a particle of steel into the operator's arm or even towards his eyes.

Don't use pliers on the handle of a screwdriver to get extra turning power. A wrench should only be used on the square shank or bolster of a screwdriver that is especially designed for that purpose.
Don't expose a screwdriver blade to excessive heat as it may reduce the hardness of the blade.
Don't use a screwdriver with a split or broken handle.
Don't use a regular screwdriver to check a storage battery or to determine if an electrical circuit is live.
Voor beginners en gevorderden

De sets met verschillende soorten sleutels, tangen, schroevendraaiers, vijlen, hamers, ponsen, beitels en ander gereedschap zijn een uitstekende keuze voor de beste vakmensen en de juiste keuze voor beginners.

Slimme samenstelling

De samenstelling van de verschillende sets is gebaseerd op een continue samenwerking met lokale professionele gebruikers van Unior tools. De kant-en-klare sets houden rekening met de eisen van de afzonderlijke werkterreinen en staan voor een kwaliteitsvolle, zinvolle en kostenefficiënte gereedschapsselectie.

Simpele selectie

Sets van typische veldgerelateerde tools vereenvoudigen de selectie en aankoop van specifieke instrumenten die u nodig hebt en gebruikt in uw werk. Elektriciens, automonteurs, autospuiters, computertechnici en vele andere professionals vertrouwen op de ervaring van Unior.