professionele auto-inspectie set
Product attributen
available in durable plastic bag
the magnet's lifting capacity: 3.5 kg
included in the set: 1 round mirror O60, 1 angular mirror (65 x 42 mm), 2 bits attachments, 3 L1154F batteries, 1 bag with the SOS tool tray
In addition to the LED light, this set includes additional mirrors to facilitate viewing of difficult-to-reach areas inside the car, making this a very useful set. The tools are also intended for lifting small metal objects such as screws, nuts, etc. The set comes in an attractive and durable bag. Individual tools have been placed in the SOS tool tray to make them easier to find.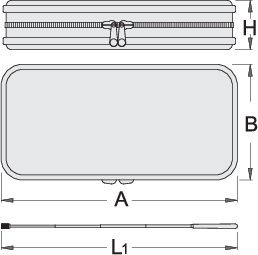 * Images of products are symbolic. All dimensions are in mm, and weight in grams. All listed dimensions may vary in tolerance.
Bescherming van het oppervlak

Gereedschappen zijn gemaakt van een uitstekende staal samenstelling. Verschillende modellen zijn voorzien van een extra verchroomde oppervlaktebescherming.

Ergonomisch handvat

Met ergonomische handvaten en speciaal ontworpen grip, het oppervlak van Unior tangen geeft een maximaal comfort en hoge efficiëntie met minimale inspanning.

Hoge precisie

Met hun perfecte ontwerp en technologische superioriteit zorgen Unior automotive tools voor een hoge mate van precisie in elk geval van algemeen of specifiek gebruik.