Martin Vugrinec predicts winning the IDM Championship
Whilst last year enviable results were achieved by the Unior Racing Team (URT), Unior is now also entering the motorcycle segment with hand tools through innovative products.
Martin Vugrinec, driver of the Unior Racing Team (URT), achieved impressive results already last year. After a short break, due to the Covid-19 affairs, he is now returning to the racetracks, filled with new vigour and enthusiasm. Thanks to his knowledge and skills, he plans to score more points and wins in individual races in 2020 than in the previous year. Among other things, he is also predicting a possible victory at the upcoming IDM Championship.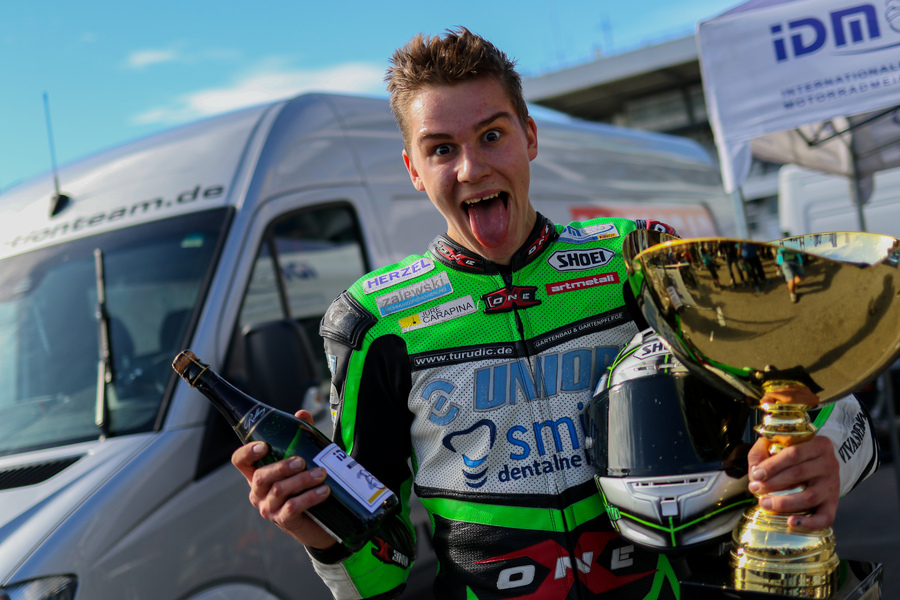 Martin, or "SpiderMartin", as he is known to many, was very happy with his results during the first season of IDM Supersport 600, as he landed in an excellent third place. Like most professional racers, Martin too felt the effects of the so-called pandemic, which brought the world of motorcycle races and victories to a stop for a while. The planned pre-season in Spain was cancelled as the borders closed and major events got cancelled.
And it was for this reason that Martin used this time to train at home, in Varaždin. There, in order to maintain his physical condition, he did weekly trainings in his gym, as well as regular training at the home karting track. He also made good use of that time for strategic preparation and for testing the new R6 Yamaha. Together, they improved certain settings and resolved minor issues, after which they later achieved enviable results during testing. Martin says only minor modifications are needed still and the victory in the IDM Championship will definitely be his.
The new season of IDM champinship begins with a weekend in Assen (NED) from 14 to 16 August 2020 and ends on the last weekend of September, 25 to 27 September 2020 in Hockenheim (DEU). A detailed calendar of matches can be found at https://idm.de/.
Adapted from: Hagen Rudi, Speedweek.com