Pro road repair stand, with plate
Atributi proizvoda
Pro Road Repair Stand with plate is a sophisticated product, developed in cooperation with some of the best World Tour mechanics.
The stand has a fork mount system and is specially designed to work on bikes, where standard clamping-system is not suitable to use.
Stand is built from strong aluminum and steel parts and is suitable for workshop use, due to its steel plate, which offers great stability
The upper assembly is angle adjustable, while the complete stand is adjustable by height.
The stand is suitable for work on mountain bikes as well.
The stand can be also upgraded to support bicycles with through axles, with additional through axle adaptor – article number 1693R.2.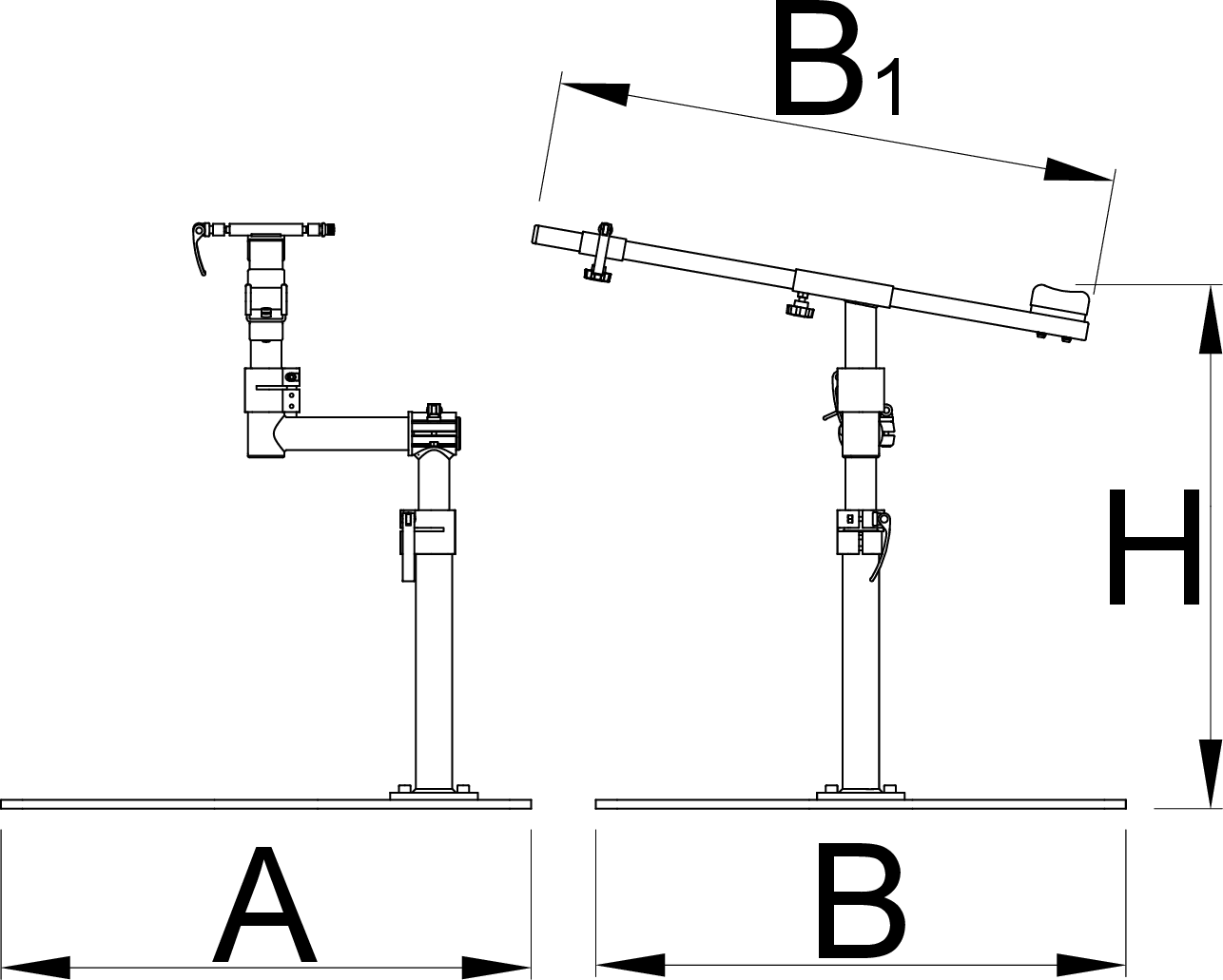 * Slike proizvoda su simbolične. Sve dimenzije su u mm, masa je u g.
Nova unaprijeđena tehnologija

Primjena novih tehnoloških metoda i najkvalitetnijih materijala rezultira dugim životnim vijekom alata, sigurnim dizajnom koji osigurava popravke bez ozljeda, prilaođenim rješenjima, odličnom učinkovitošću i ergonomskim dizajnom koji pruža dobar izgled i sigurnu upotrebu.

Prilagođena rješenja za izvrsne rezultate

Naša rješenja stvaraju UNIOR alat koji je prilagodljiv dijelovima za bicikle svih proizvođača. Naša tradicija, vlastiti dizajn, kao i konstantni tehnički razvoj i moderne tehnologije omogućavaju nam da smo uvijek korak ispred.

Izvrsna izdržljivost

Unior ručni alati završavaju poslove brže i čine rad u ograničenom prostoru lakšim. Alati su prilagođeni za rad i na najnovijim modelima bicikala.