vzorec
Unior and Canadian bike brand Devinci have joined forces in the name of elevating the hustle, unveiling new mountain bike team of elite UCI World Cup and Enduro World Series (EWS) racers.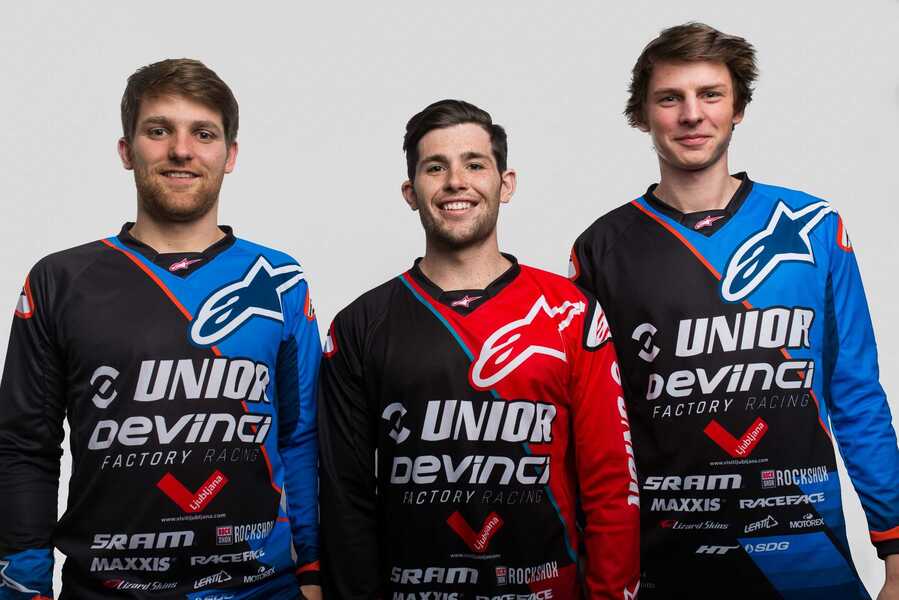 Both title sponsors have so much in common, making it easy to build a solid foundation for the new program. Both companies share a passion for racing—Devinci with super fast bikes, and Unior with the best tools to keep those machines in top shape. At the same time team continues the tradition of Unior's factory team that has been very successful in the last eight years.
Team riders will race on the highest level or mountain bike sport, with main focus on UCI MTB World Cup, Enduro World Series and Crankworx events. Eight riders from three continents have already been on the top of the podium on the biggest races out there and want to continue their domination.
Slovenian-Canadian alliance has an amazing roster for the 2018 season:
ENDURO: Damien Oton (France) & Keegan Wright (New Zealand)
DOWNHILL: Jure Žabjek (Slovenia), Rudy Cabirou (France) & Dakotah Norton (USA)
CROSS-COUNTRY: Tanja Žakelj (Slovenia)
4-CROSS/BMX: Kevin Berginc, Filip Flisar (both Slovenia)
Links
Website: Unior/Devinci Factory Racing
Facebook: @UniorDevinci
Instagram: @UniorDevinci
Twitter: @UniorDevinci
#UniorDevinci