BikeGator+ repair stand, auto adjustable
Product attributen
The Bike Gator! The new generation of Unior 1693A(1693AS) bike stand.
The bike repair stand is the basic working tool both for service workshops and cycling enthusiasts.
It is easy to assemble and the support tubes are fold together enabling easier transportation between work place.
Maximum load capacity is 30kg
Suitable for tubes with diameter of min. Ø24 mm and max. Ø32 mm.
Het gewicht van de standaard zonder gereedschaphouder 5.7kg
Replaceable rubber jaw covers, item 1693.11
Code 623222 article 1693AS is stand with support tubes and jaw with adjustable nut
Voordelen:
The stand features a new array of precision aluminum and steel parts which offer stiffness and durability.
NEW Jaw mount and rotation system.
Stand is adjustable by height between 980 and 1500mm.
NEW stylish metal tool tray with interchangeable SOS foam insert.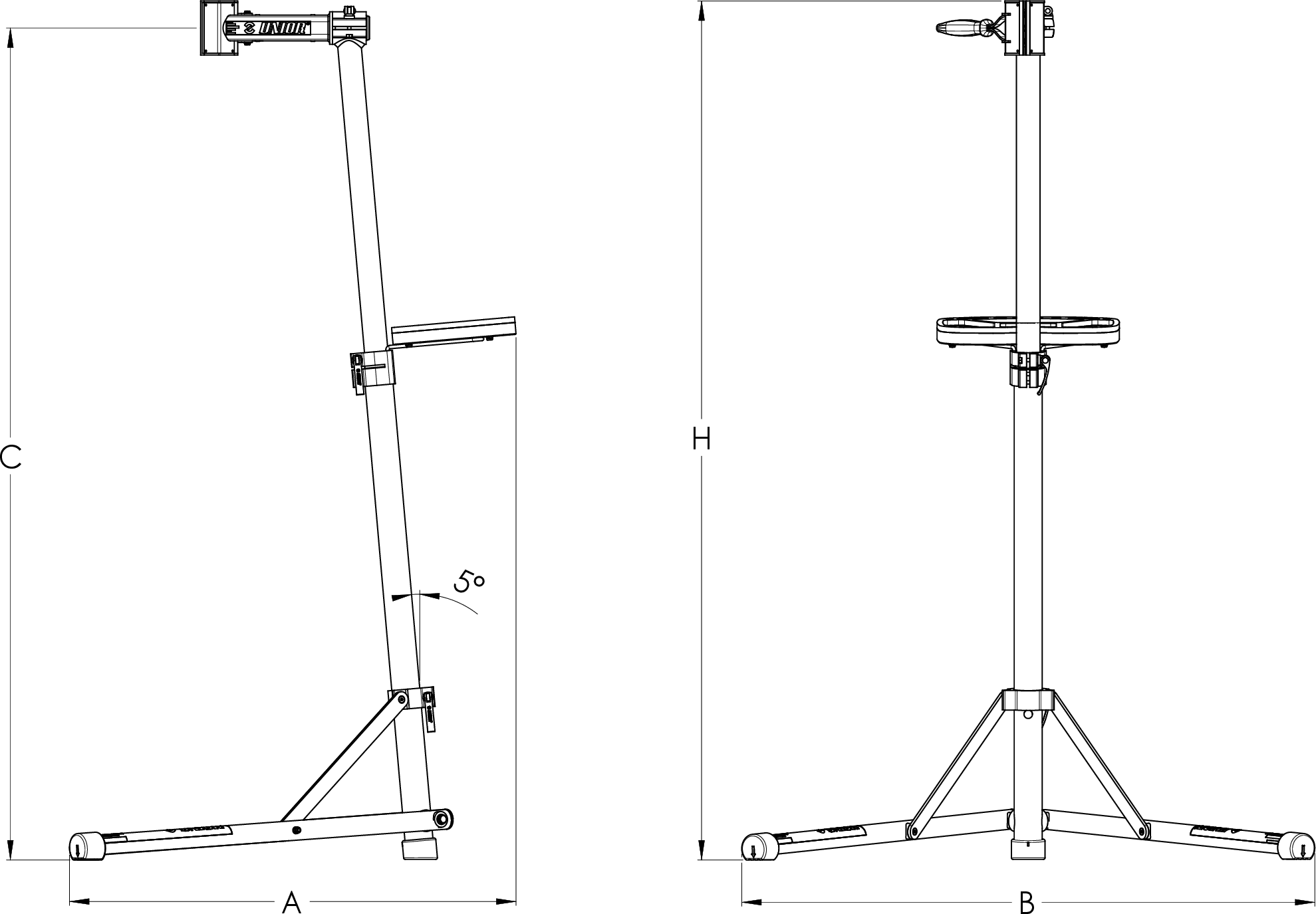 * Images of products are symbolic. All dimensions are in mm, and weight in grams. All listed dimensions may vary in tolerance.
Nieuwe geavanceerde technologie

Het gebruik van nieuwe technologische methoden en hoogwaardige materialen resulteren in gereedschappen met een lange levensduur, veiligheidsontwerpen zorgen voor reparatiewerkzaamheden zonder schade, aangepaste oplossingen, uitstekende effectiviteit, moderne materialen en een ergonomisch ontwerp zorgen voor een goed uiterlijk en veilig gebruik.

Op maat gemaakte oplossingen voor uitstekende resultaten

Onze oplossingen bieden flexibiliteit aan de fietsonderdelen van alle producenten. Onze traditie, ons eigen ontwerp en de constante technische ontwikkeling en moderne technologie houden ons een stap voor.

Uitstekende duurzaamheid

Unior handgereedschap maakt vele klussen sneller af en maakt het werken in krappe ruimtes gemakkelijker. Ze zijn aangepast aan het werk op de nieuwste fietsmodellen.