Unior – Sinter's DH Squad are ready to challenge the best
Passion, talent, experience & determination. Unior-Sinter Factory Racing riders for 2023 season have it all and are ready to shake things up in the elite and youth categories. The team's new international DH lineup is formed by Léona Pierrini, Ben Zwar, Jure Žabjek and young shredder Stan Nesbit. Also returning to the team is BMX freestyle rider Jaka Remec, while Boris Režabek will take on an Unior/Sinter ambassador role.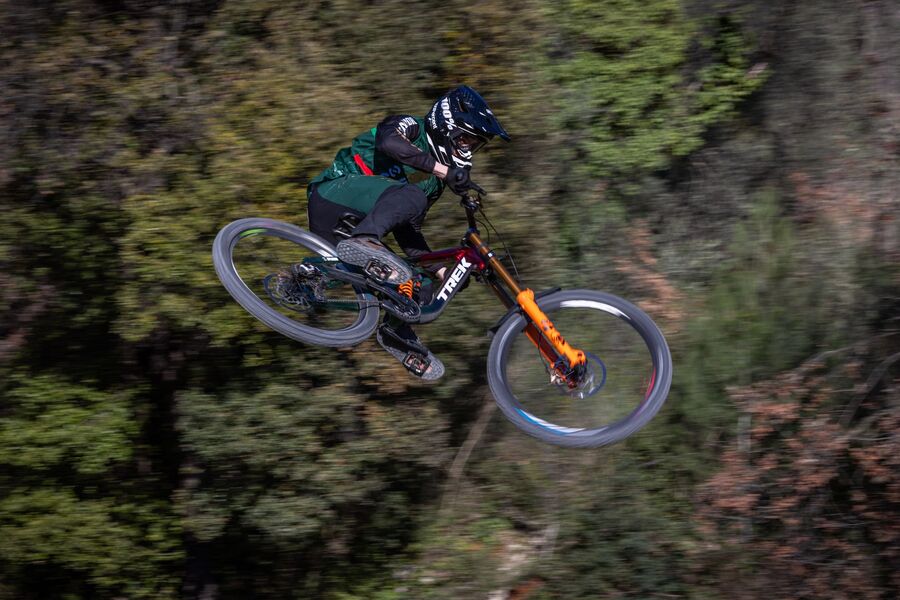 We are a Slovenian based team with 10+ years long history. Our core concept is to highlight that we all want to make the next big step on the global scene and race against the best with an international group of outstanding talents. Team Unior-Sinter Factory Racing has already announced a renewed partnership with Trek, today we'll introduce our riders from France, Sweden, Scotland and of course Slovenia.
French Léona Pierrini is still quite new on the racing scene, but already has a junior World Cup title, junior national titles and elite top-15 World Cup results under her belt. She's now ready to challenge the top-10 in the elite category. Ben Zwar also had great success as a junior, and is steadily climbing up the ranks in the elite category, finishing the last round of the 2022 season just behind top-20. This of course sets a clear goal for the rider who takes full advantage of his year split between Australia and Sweden. Jure Žabjek is a familiar face in the Unior/Sinter jersey and one of the most decorated Slovenian riders of all times. He'll not only share his experience & wisdom, but wants to set top times at the biggest events of the season. Fourth rider on the DH squad is only 14-years old Stan Nisbet from Scotland; Stan has shown amazing speed and style and thus got the attention of the international scene. We're super happy to have such a talent on the team and will support him on the iXS EDC races, while the rest of the DH riders will focus on the newly formed UCI MTB World Series events.
Title sponsors Unior Bike Tools and Sinter Brakes continue with their intense involvement with the team and continuous development of the best products for mechanics and riders. Together with Trek and other first-class partners, the team has a clear mission to help future stars of the sport on their way to greater speed and top results.
The team continues to support Jaka Remec and Boris Režabek, and so having a strong presence in the world of BMX freestyle and MTB slopestyle.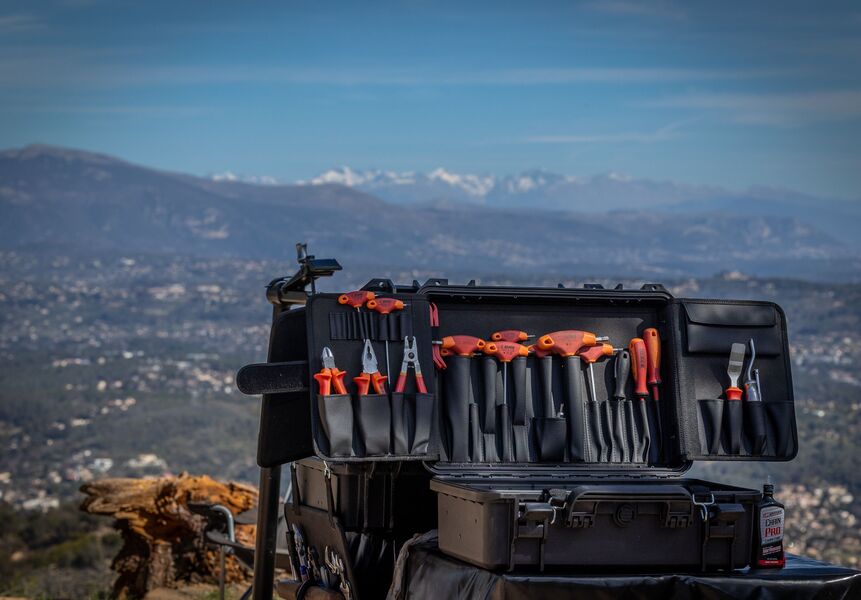 New and old riders of the team share the excitement before the start of the race season in Lošinj, and had this to say…
Leona: "My two main goals for the season are to have fun on my bike and continue to evolve in the elite category. I am very happy and proud to join this team with great and professional people for our support, I am sure we will do a good job together."
Ben: "Unbelievably happy to be joining the Unior-Sinter Factory Racing family for this year! Ever since I was a kid I had a dream to join a World Cup team, 2023 is going to be a fun year! My plans for 2023 are to focus on the full World Series circuit with some iXS rounds and national championships."
Jure: "I am stoked to be back on Trek bikes where I started my racing career. And super happy to have international riders on the team. Feeling good on the bike and a lot of time to build the speed till the first big races."
Stan: "Focus this year is to gain racing experience in Europe and to compete in some National races at home. Really excited and grateful to be part of a team that is so supportive and where I can learn and develop my riding."
Grega Stopar, Team Manager: "We have it all – super fast riders that will shape the future of racing, incredible bike with best of the best parts and that great mix of determination and relaxed vibes. The team will do great on its own, at the same time it helps us elevate so many grassroots programs that we manage at Cycling club Rajd, the club behind the USFR team. That might be the most important thing that we're doing on the long run and goes way beyond downhill…"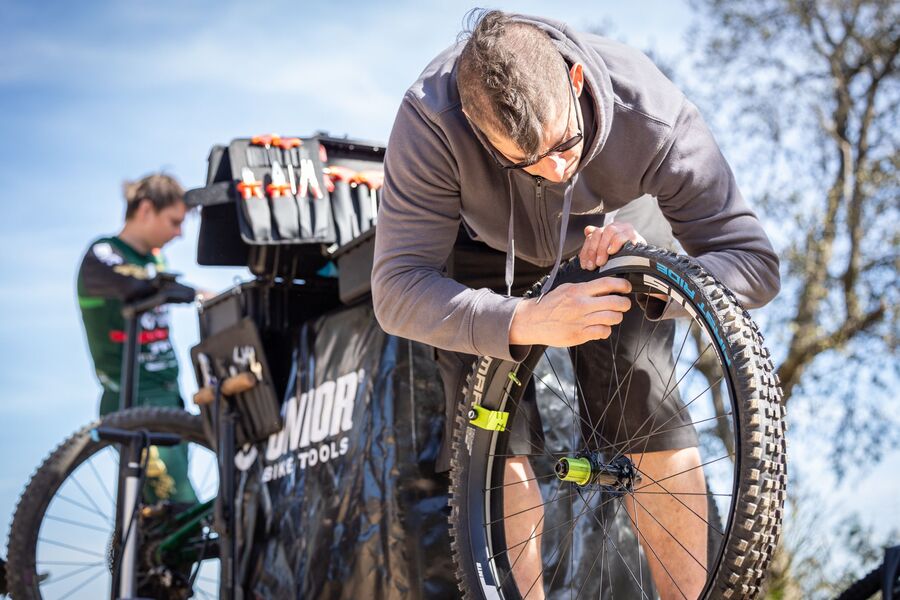 The DH team will race the full UCI MTB World Series program, full iXS European DH Cup season and other international and national events; all riders are also strong candidates for the national teams for the World & European Champs.
Team sponsors are Unior Bike Tools, Sinter Brake Pads, Trek, Ljubljana Tourism, FOX, Bikehanic, BleedKit.com, Liquishot by Kolektor, TRP, Crankbrothers, SILT, 100%, Schwalbe, Maxima Racing Oils, Nutrispoint, CushCore, Selle Italia, Lizard Skins, RRP, MRP, ProTaper and RAD.