Professional auto inspection set
Product features
available in durable plastic bag
the magnet's lifting capacity: 3.5 kg
included in the set: 1 round mirror O60, 1 angular mirror (65 x 42 mm), 2 bits attachments, 3 L1154F batteries, 1 bag with the SOS tool tray
In addition to the LED light, this set includes additional mirrors to facilitate viewing of difficult-to-reach areas inside the car, making this a very useful set. The tools are also intended for lifting small metal objects such as screws, nuts, etc. The set comes in an attractive and durable bag. Individual tools have been placed in the SOS tool tray to make them easier to find.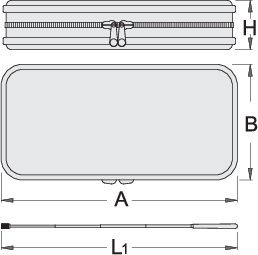 * Images of products are symbolic. All dimensions are in mm, and weight in grams. All listed dimensions may vary in tolerance.
Surface protection

Tools are made of excellent steel improved composition. Several models come with additional chrome surface protection.

Ergonomic handle

With ergonomic handles and a specially designed grip, surface Unior pliers provide maximum comfort at work and high efficiency with minimum strain.

High precision

With their perfect design and technological superiority, Unior automotive tools ensure a high precision hold in any instance of general or dedicated use.