Display stand, adjustable
Documentation
More About Product
Product features
Don't hassle with the placement of your bike, leave it in the garage, place it on the shop floor or display it in your living room. Any bike, anywhere. Unior's adjustable floor stand is suitable for everything from kid's bicycles to big 29+ monsters. Top part is adjustable in height (for 123 mm) and angle, while the rubber layer protects your frame against scratches. Slot is wide enough to accommodate all popular rear axle dimensions.
Stand is made out of stainless steel and offers great stability, regardless of the bicycle's weight. Base of the stand is equipped with high-quality rubber inserts that prevent movement and protect floor surface. Black finish guarantees compatibly with any style of shop, office or home.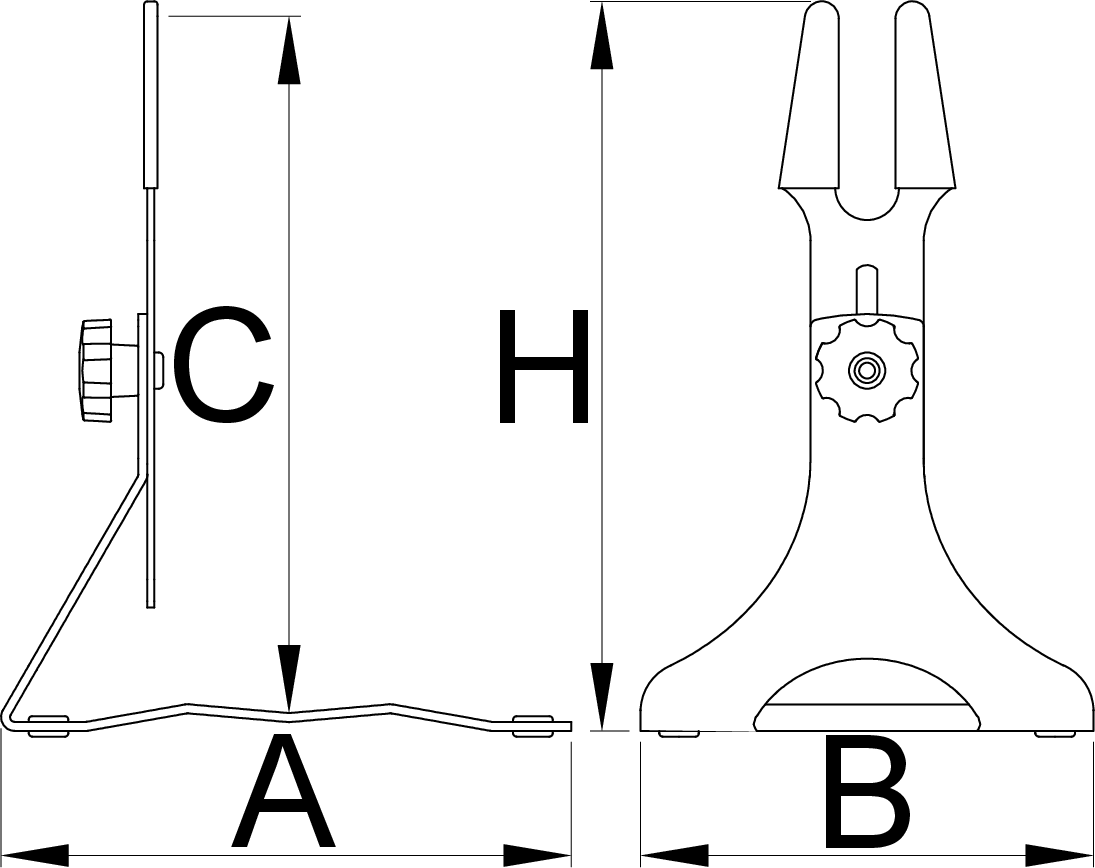 * Images of products are symbolic. All dimensions are in mm, and weight in grams. All listed dimensions may vary in tolerance.
New advanced technology

The use of new technological methods and top quality materials result in tools with a long life span, safety designs ensure repair jobs without damages, customized solutions, excellent effectiveness, modern materials and ergonomic design provide good looks and safe use.

Customized solutions for excellent results

Our solutions offer adaptability to the bicycle parts of all producers. Our tradition, our own design, and constant technical development and modern technology keep us one step ahead.

Excellent durability

Unior hand tools finish many jobs faster and make working in tight areas easier. They are adapted to work on the latest bicycle models.