Additional merchandiser with light
Product features
with one separable support leg
material: premium PLUS sheet metal
coated with eco colour of Qualicoat quality standard
with 100 hooks lenght of 100 mm
merchandiser delivered without drawer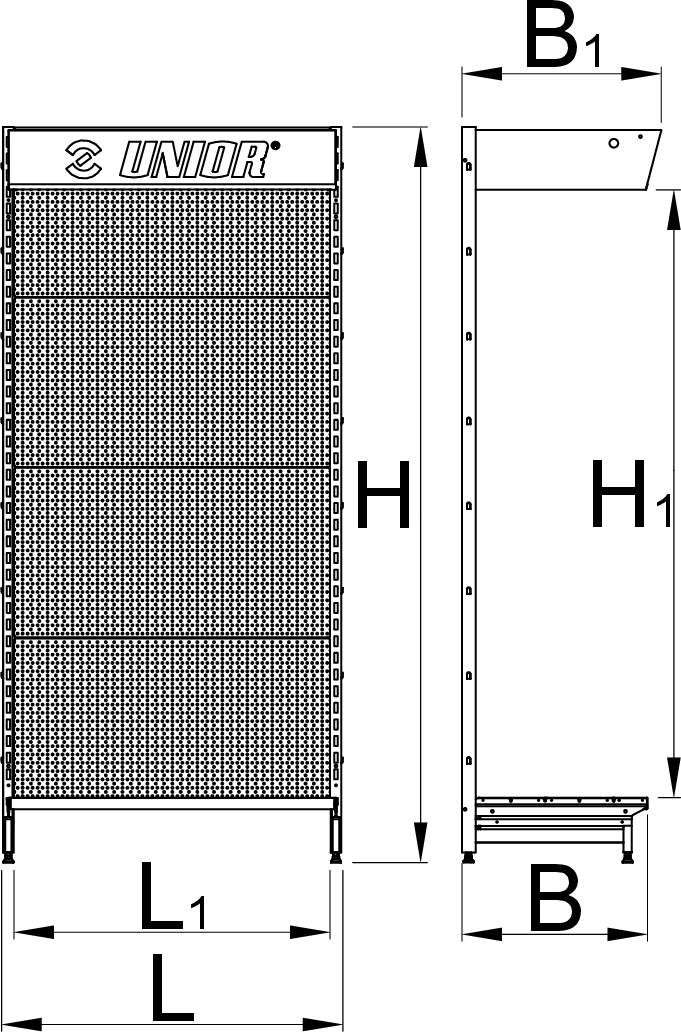 * Images of products are symbolic. All dimensions are in mm, and weight in grams. All listed dimensions may vary in tolerance.
Questions & Answers
Does the same perforation apply to all Unior perforated products?

Perforation is the same for all Unior products.

Are instructions included with all Unior products?

Instructions are included for all products that need to be assembled and for products with a specific use.
To provide our customers accurate planning of the retail outlets, a special program has been developed for UNIOR - the XPace program.
It is a program that is designed for virtual distribution of the products on the merchandisers.
It enables us to estimate the necessary space on the merchandiser when displaying a selected assortment of products.