Set of screwdrivers TBI in SOS tool tray
Product features
Tool tray dimension: 188 x 364 x 30 mm
Compatible with drawers of Eurostyle, Eurovision, Europlus and Hercules (front drawers) line
Set includes:
4x TBI screwdriver with TX profile  (article 621TBI) dim. TX 6, TX 7, TX 8, TX 9
2x TBI crosstip (PH) screwdriver (article 615TBI) dim. PH 1x80, PH 2x100
2x TBI double-crosstip (PZ) screwdriver (article 625TBI) dim. PZ 1x80, PZ 2x100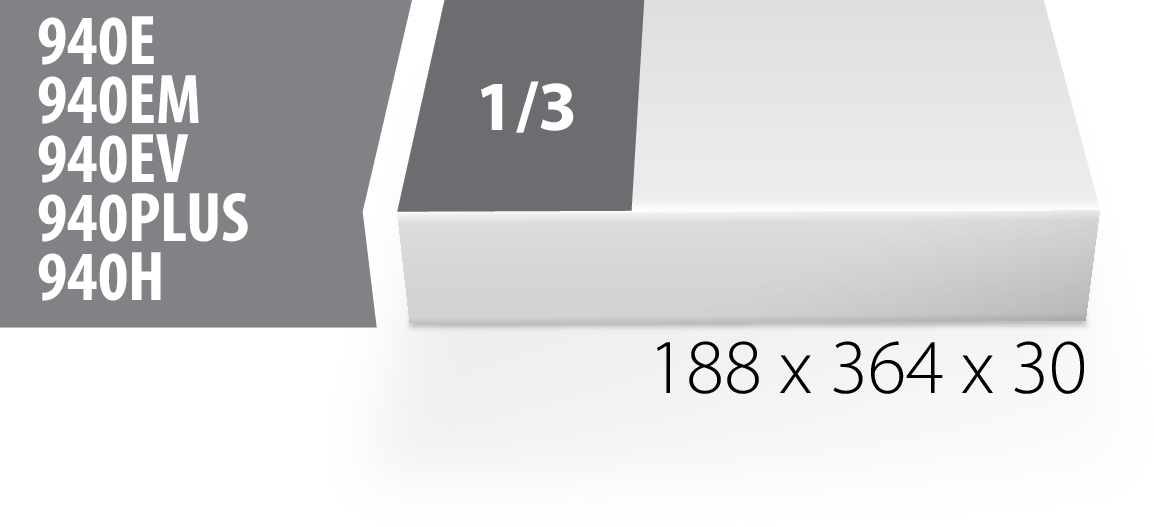 | | Product name | SKU | Article | Dimensions | Quantity | |
| --- | --- | --- | --- | --- | --- | --- |
| | Set of screwdrivers TBI in SOS tool tray | 621561 | 964/9DSOS | - | 8 | |
| | Screwdriver TBI with TX profile | | 621TBI | TX 6, TX 7, TX 8, TX 9 | 4 | |
| | Crosstip (PH) screwdriver TBI | | 615TBI | PH 1x80, PH 2x100 | 2 | |
| | Double-crosstip (PZ) screwdriver TBI | | 625TBI | PZ 1x80, PZ 2x100 | 2 | |
| | SOS tool tray for 964/9DSOS | | vl964/9DSOS | 188x364x30 | 1 | |
* Images of products are symbolic. All dimensions are in mm, and weight in grams. All listed dimensions may vary in tolerance.
Safety tips

Use a screw holding screwdriver to get screws started in awkward, hard-to-reach areas.
Use a stubby screwdriver in close quarters where a conventional screwdriver cannot be used.
A rounded tip should be redressed with a file; make sure edges are straight.
Screwdrivers used in the shop are best stored in a rack. This way, the proper selection of the right screwdriver can be quickly made.
Keep the screwdriver handle clean; a greasy handle is apt to cause accidents.
A screwdriver should never be used as pry bar. If it is overstressed in this manner, the blade might break and send a particle of steel into the operator's arm or even towards his eyes.

Don't use pliers on the handle of a screwdriver to get extra turning power. A wrench should only be used on the square shank or bolster of a screwdriver that is especially designed for that purpose.
Don't expose a screwdriver blade to excessive heat as it may reduce the hardness of the blade.
Don't use a screwdriver with a split or broken handle.
Don't use a regular screwdriver to check a storage battery or to determine if an electrical circuit is live.
For beginners and professionals

The sets containing various types of wrenches, pliers, screwdrivers, files, hammers, punches, chisels and other tools make for an excellent pick for top-notch, expert craftsmen and the right choice for beginners.

Smart composition

The composition of the various sets is based on a continuous cooperation with local professional users of Unior tools. The ready sets take into account the requirements of individual fields of activity and represent quality, sensible and cost-attractive tool selection.

Simple selection

Sets of typical field-related tools simplify the selection and purchase of specific instruments you need and use in your work. Electricians, auto mechanics, vehicle painters, computer technicians and many other professionals trust the experience of Unior.