Set of BI pliers in SOS tool tray
Product features
Tool tray dimension: 188 x 364 x 30 mm
Compatible with drawers of Eurostyle, Eurovision, Europlus and Hercules (front drawers) line
Set includes:
1x combination pliers (article 406/1BI) dim. 180
1x diagonal cutting nippers (article 461/1BI) dim. 160
1x straight long nose pliers with side cutter and pipe grip (article 508/1BI) dim. 170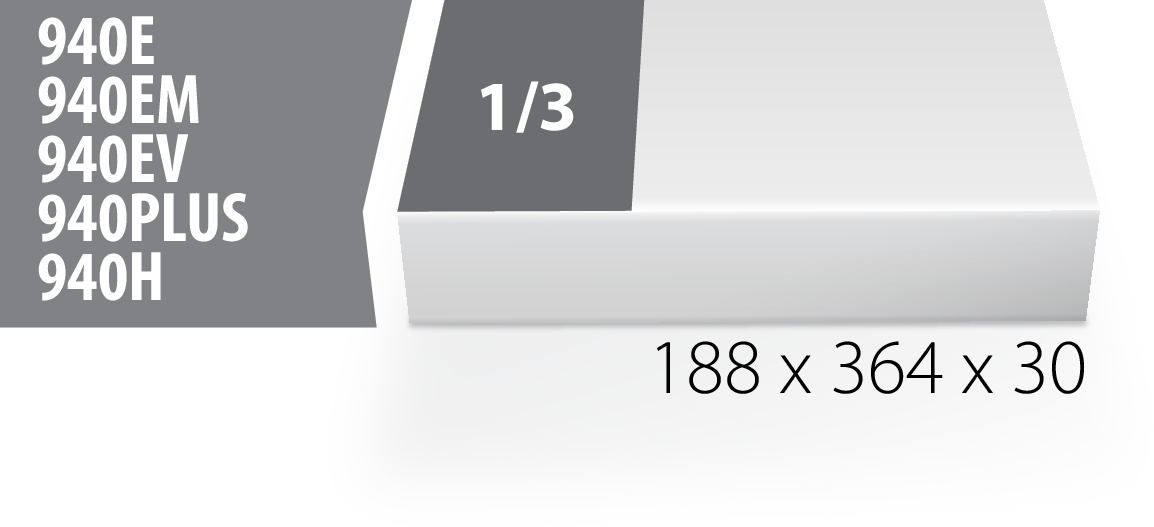 | | Product name | SKU | Article | Dimensions | Quantity | |
| --- | --- | --- | --- | --- | --- | --- |
| | Set of BI pliers in SOS tool tray | 621058 | 964/6SOS | - | 3 | |
| | Combination pliers | | 406/1BI | 180 | 1 | |
| | Diagonal cutting nippers | | 461/1BI | 160 | 1 | |
| | Long nose pliers with side cutter and pipe grip, straight | | 508/1BI | 170 | 1 | |
| | SOS tool tray for 964/6SOS | | vl964/6SOS | 188x364x30 | 1 | |
* Images of products are symbolic. All dimensions are in mm, and weight in grams. All listed dimensions may vary in tolerance.
Safety tips

Pliers should be oiled regularly. A drop of oil at the hinge will lengthen the tool life and assure easy operation.
When cutting wire with pliers, you should always wear glasses or goggles.
Handles are provided for comfort. They are not intended to give user any degree of protection against electric shocks and should never be used on live electric circuits.

Don't use pliers for cutting hardened wire, unless specifically manufactured for this purpose.
Don't expose pliers to excessive heat. This may ruin the tool.
Don't use pliers as a hammer.
Don't hammer on the handles. They may crack or break.
Don't extend the length of plier handles to secure greater leverage.
Don't use pliers on nuts or bolts. A wrench will do a better job and with less risk of damage to the fastener.
For beginners and professionals

The sets containing various types of wrenches, pliers, screwdrivers, files, hammers, punches, chisels and other tools make for an excellent pick for top-notch, expert craftsmen and the right choice for beginners.

Smart composition

The composition of the various sets is based on a continuous cooperation with local professional users of Unior tools. The ready sets take into account the requirements of individual fields of activity and represent quality, sensible and cost-attractive tool selection.

Simple selection

Sets of typical field-related tools simplify the selection and purchase of specific instruments you need and use in your work. Electricians, auto mechanics, vehicle painters, computer technicians and many other professionals trust the experience of Unior.