Product features
material: premium chrome vanadium steel
surface finish: phosphated to standard ISO 9717
heavy duty double - component handles
Advantages:
strong metal crimping profile with electrical plating
reinforced connecting spring for longer usage life
square crimping performs a better contact than traditional crimping profile
Usage:
for cord end sleeves 0,08 - 10mm²/AWG28 - 7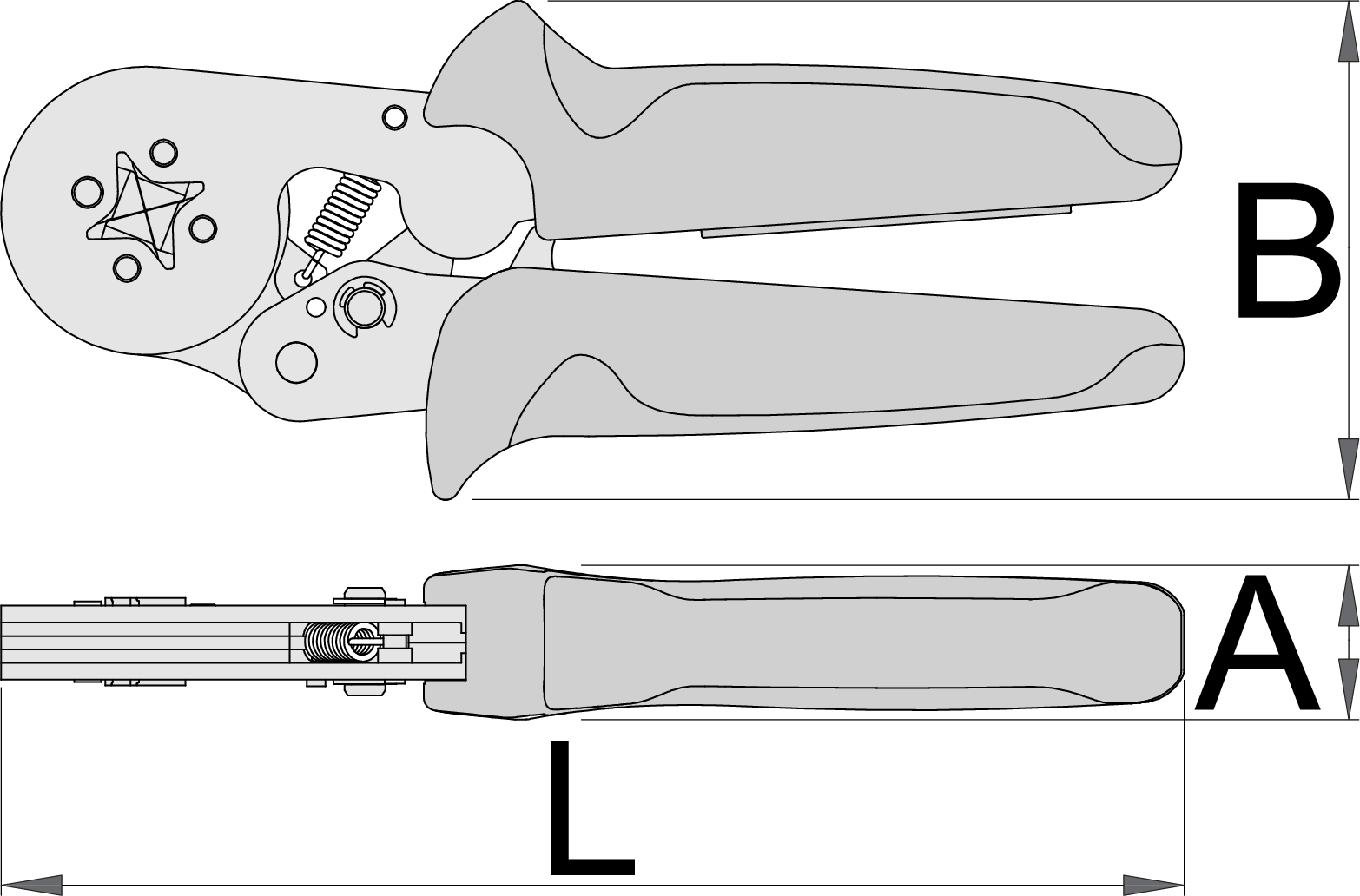 * Images of products are symbolic. All dimensions are in mm, and weight in grams. All listed dimensions may vary in tolerance.
Questions & Answers
Why is it necessary to use crimping pliers for cable connections? Why not simply use combination pliers?

When working with cable connections, you must use crimping pliers because this is the only way to press the connections together correctly and accurately. This is a requirement for the safety of the joints and provided for by the grooves/shapes on the pliers.
Ergonomic handles

With ergonomic handles and a specially designed grip, surface Unior pliers provide maximum comfort at work and high efficiency with minimum strain.

Surface protection

The pliers are made of excellent steel with special improved composition. Several models come with additional chrome surface protection.

High precision

With their perfect design and technological superiority, Unior pliers ensure a high precision hold in any instance of general or dedicated use.