Unior gaining recognition in motorsport
UNIOR RACING TEAM – full speed ahead!
Unior is gaining recognition in motorsport. 2019 saw another first in the history of the company, with the founding of our own racing team, the Unior Racing Team (URT). Having signed a 2-year contract with the Vugrinec Racing Team (VRT), our team will participate in two international races this year. The team's main driver, Martin Vugrinec – Spidermartin (CRO), will compete in the international races for the Alpe Adria Cup (http://www.lutecracing.com), and in the International German Championship (IDM, http://idm.de).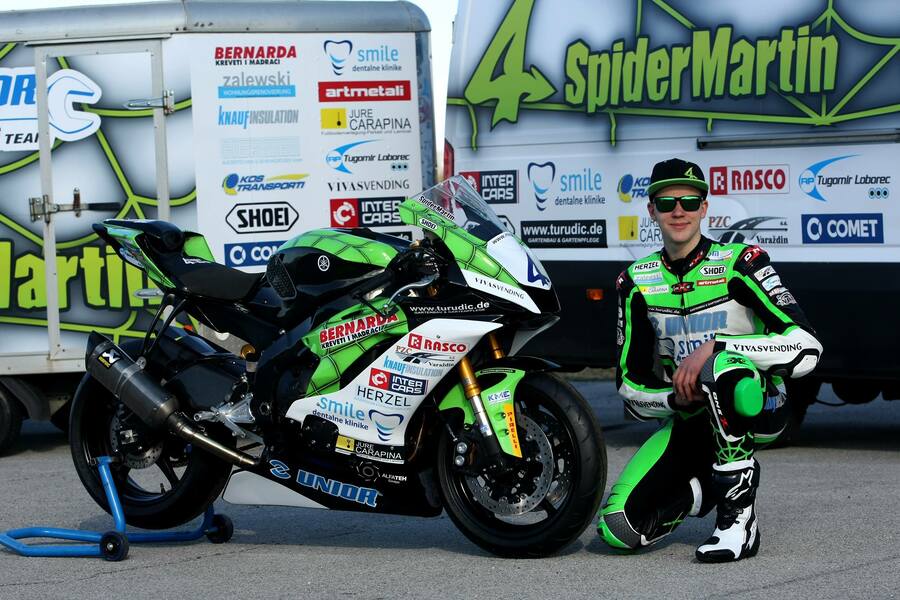 Martin showed off his incredible racing skills in 2018, when he won the Alpe Adria championship in his category to become the SSP600 Alpe Adria 2018 CHAMPION. For more information about Martin, please visit his Facebook Page In addition to making the Unior Racing Team more recognisable in motorsport, Martin will also work with the team in the field, sharing his experience to contribute to the development of new and existing products (ergonomic and functional properties). This will add to the visibility of Unior among the professional and motorsport public. We are looking forward to new successes and starting the new season at full speed!