Competition for knowledge: start of the project
Cooperation is the key to success! That idea has been the driving force behind our philosophy in the past, and this idea will be our driving force in the future. With this in mind, we are tightly collaborating with our customers, our business partners and, from now on – with the Slovenian technical schools. That's why we are proudly announcing that we created an ambicious project, where Slovenian technical students can show off their knowledge, compete with their colleagues, and with a little bit of luck, win attractive prizes. We name it "Competition for Knowledge" (Slovenian: Tekmovanje za znanje).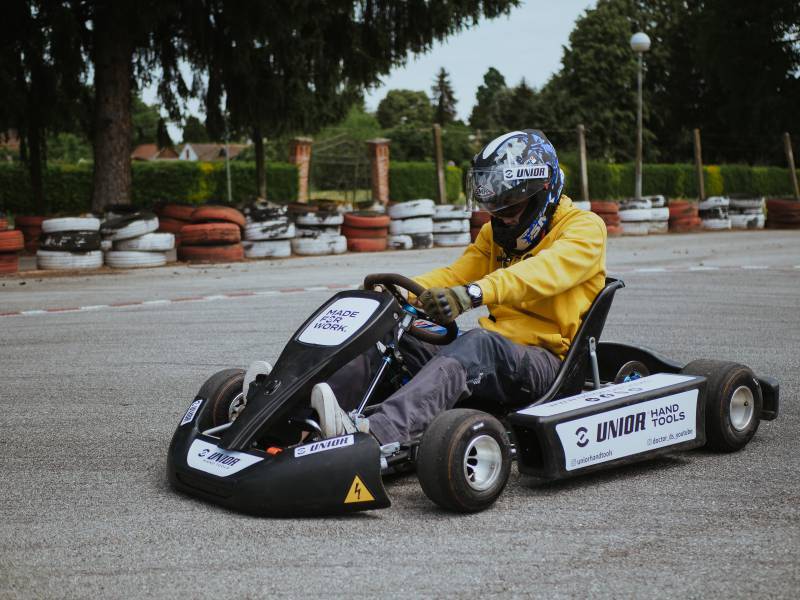 The idea behind the cooperation with different schools around the world with Unior Hand tools is as old as a rock. It has always been our priority to educate youngsters and show them what the knowledge behind our innovations and solutions is capable of.
That's why we are always welcoming schools and their students to our quarters. We are always more than happy to show them our production site, our organization, our innovations, and our ambitions. We took numerous students through our company, donated quite a few solutions to several different schools, and created a few interesting projects for them to enjoy. A good example of this kind of project is the Memory Competition. You can read more about this fun little project here.
But now it's time that we push the boundaries and our ambitions even higher. We refreshed our vision and presented it with our project, "Competition for Knowledge."
Bassically it's a simple idea. A simple idea that is very powerful: we want to reward students for their practical and theoretical knowledge. And with a pinch of fun, the idea of the competition was born.
In the competition for knowledge, every technical student can compete. We didn't want to exclude anybody, because we wanted to be really fair. But to get to the winning positions, it is a long and interesting journey.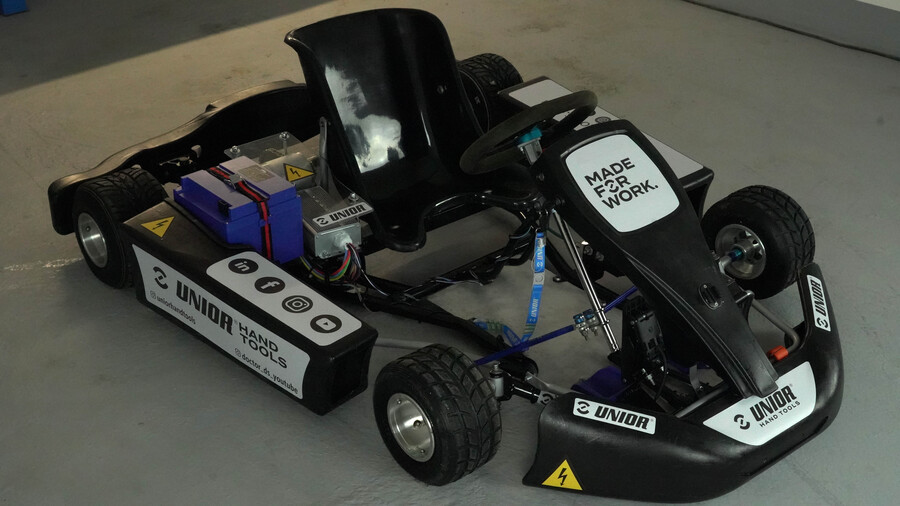 That's why we divided the whole competition into three different phases.
Phase: In the first phase, everybody can compete in the theoretical test. It was a simple test with 30 different questions that were related to working with hand tools. The questions were very practical, so the knowledge behind the students' education is truly appreciated. But because we want to get a winner, only the four best students from each school can progress into Phase 2.

Phase: This is the practical test. It's the test where students will show off their practical knowledge. They will show off their knowledge on the GoKart – a go-kart that Doctor DS made especially for his project. For more information about the Doctor DS go-kart transformation, click here.

Phase: award for demonstrated knowledge: go-kart racing. Every finalist will have a chance to win his prize in the go-kart race. Every racer will race in 3 laps, and the fastest lap will be scored.
Competition in three stages and reveal three winners. The top three finishers in the competition will win. The first will get our tool carriage with hand tools, second will get our 3-compartment tool chest, and the third will get our tool set.
Attractive right? That's why we cannot wait to meet all our competitors. There were more than 500 entries from 12 different schools, so we know that the competition will be tough. Stay tuned for more.
Subscribe to our newsletter!
Sign up to get the latest news, updates, and special offers delivered directly to your inbox. Simple click on the button below and sign up for our newsletter.
(You can unsubscribe anytime)