NEW ON THE MARKET! STRONG REVERSIBLE RATCHET AND DEAD BLOW HAMMER
Despite the extremely difficult past year full of challenges, Unior Hand Tools decided to continue following its vision – to ensure customers top quality and professional tools.
The development of the new products is the foundation of the strategically oriented approach on the market that provides our customers satisfaction and progress in everyday work. This time we are proud of two new products: strong reversible ratchet and an additional dimension of dead blow hammer.
In cooperation with mechanics, maintenance personnel and other skilled workers at home and in the industry, Unior Hand Tools continuously looks for solutions that make work easier, faster or ensure a higher quality of the performed work. For all of this reasons, new tools and improvements of existing tools are made. We are so sure of the quality of Unior products that we provide a lifelong warranty for the tools. If your tool breaks due to a defect in manufacturing or materials, we will fix it free of charge or replace it. The standard of our operations are also constant novelties and improvements of existing tools.
This time, we are pleased to present two new products: strong reversible ratchet and an additional dimension of dead blow hammer. Both tools are available for all markets. The ratchet is intended for tyre professionals when replacing tyre rims and for workers that need a greater force when unscrewing screws during their work. The hammer is intended for workers when performing various installations (bearings), laying floors, ceramics and other products.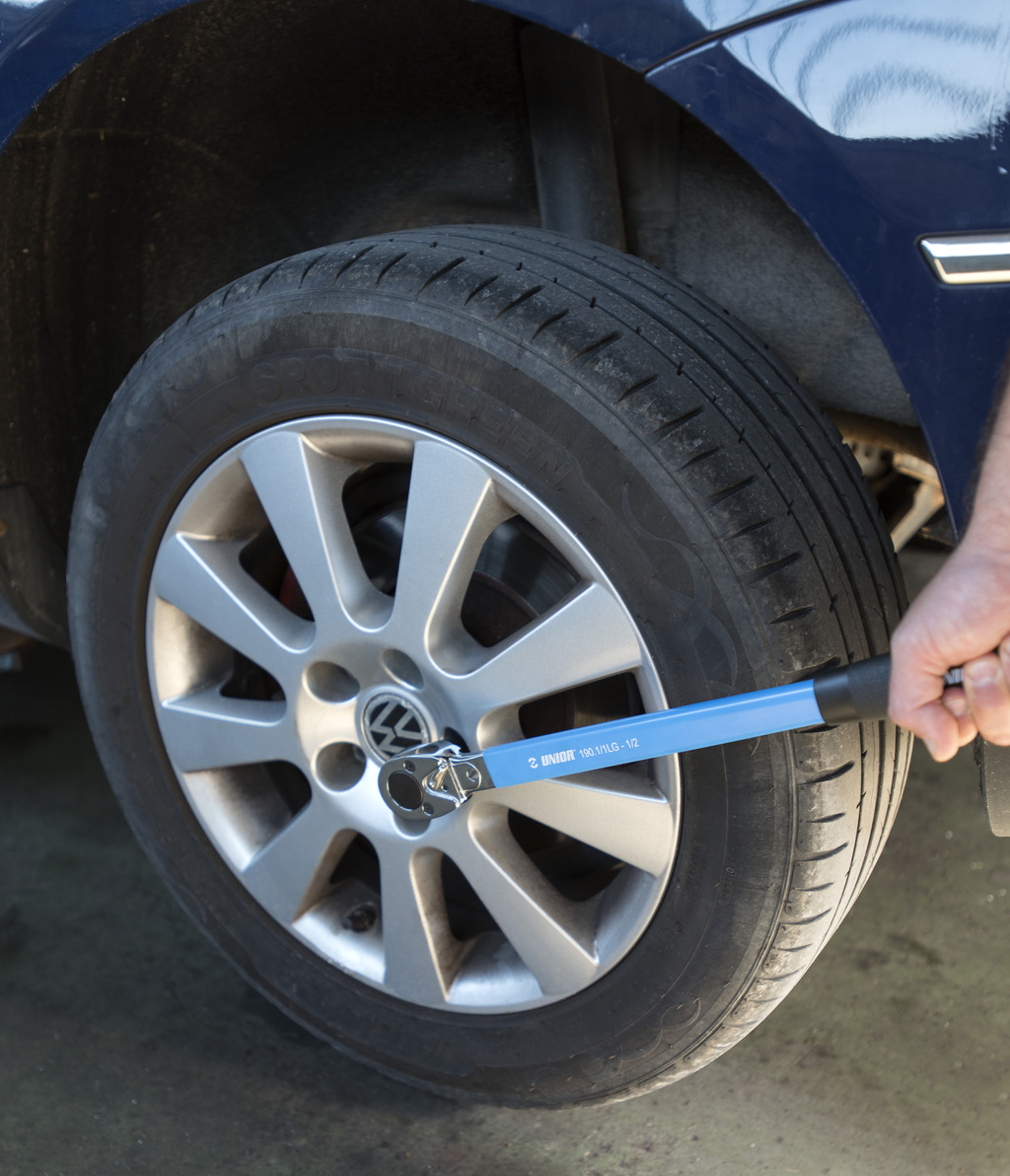 Characteristic of the new tool, the strong reversible ratchet, is extreme durability that cannot be exceeded with a human hand when unscrewing or tightening. Its advantages compared to other tools are durability, long lever of 465mm and 24 teeth. The ratchet can withstand moments up to 700Nm. This can be achieved with a durable mechanism with only 24 teeth and a long handle. The ratchet is intended for unscrewing and tightening where, due to its durability, it can be easily used for unscrewing overtightened or rusted bolts such as wheel bolts. The ratchet is made from Premium Flex chrome vanadium steel, its body is drop forged and chromed according to ISO 1456:2009 standard.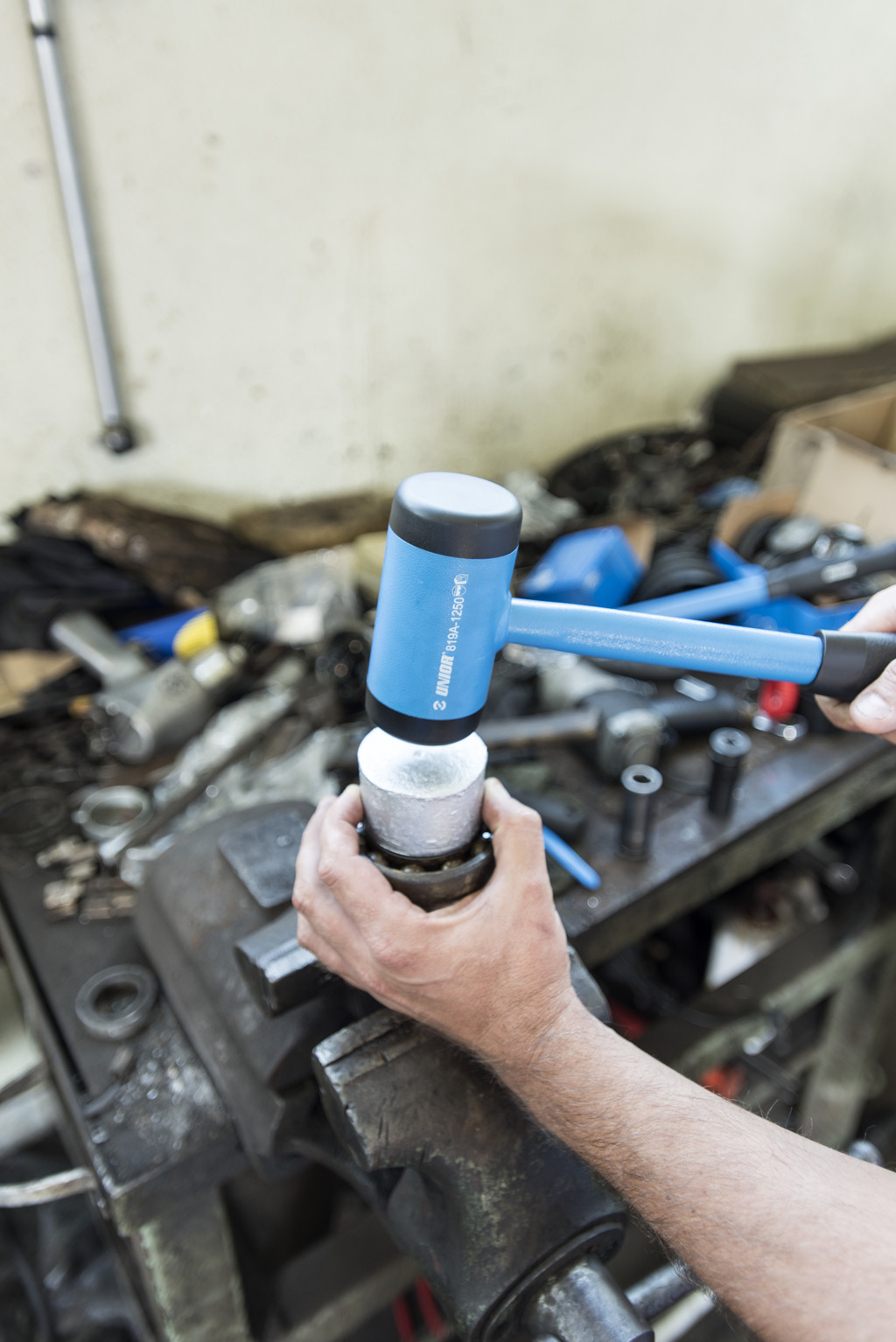 The characteristics of the dead blow hammer are the steel balls in the head of the hammer that prevent bouncing. Compared to ordinary hammers with plastic attachments has this hammer the advantage that upon impact it prevents bouncing from the surface with the help of steel balls and adds additional striking force. Upon impact, you will also feel less vibrations on the handle. The hammer is made of lacquered metal housing, the handle is isolated with a plastic grip. Polyurethane faces are not replaceable. The hammer is used for mounting ball bearings, when assembling furniture, when laying indoor and outdoor floor coverings and paving. We do not recommend its use for sharp surfaces because hammer head damage could occur.
At Unior Hand Tools, we strive for constant development of new products and this will remain the case also in the future.