Unior's Workshop Solutions Go MOBILE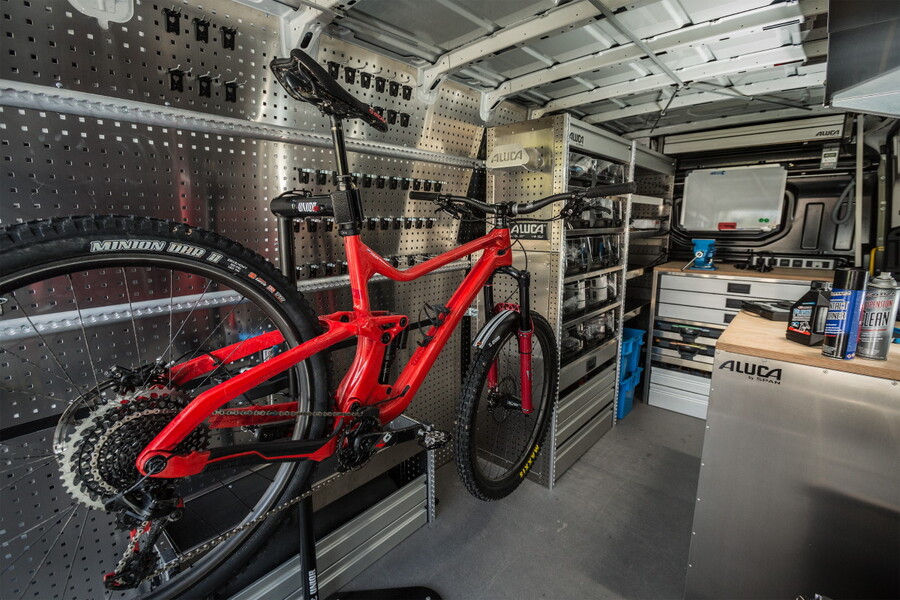 Are you dreaming of your own mobile workshop? Or plan to expand your shop service with workshop on wheels? For many this is the way forward, which is why Unior now also offers complete mobile workshop solutions – in partnership with Aluca and Špan Mobility Center.
Unior is a provider of the complete workshop solutions and has equipped countless workshops of all sizes all around the world. The offer now extends beyond that and goes mobile! You want to start a mobile service business, you are a racing team or you just want to upgrade your personal van for longer adventures? Mobile workshop is planned and build in line with the vehicle size & intended purpose.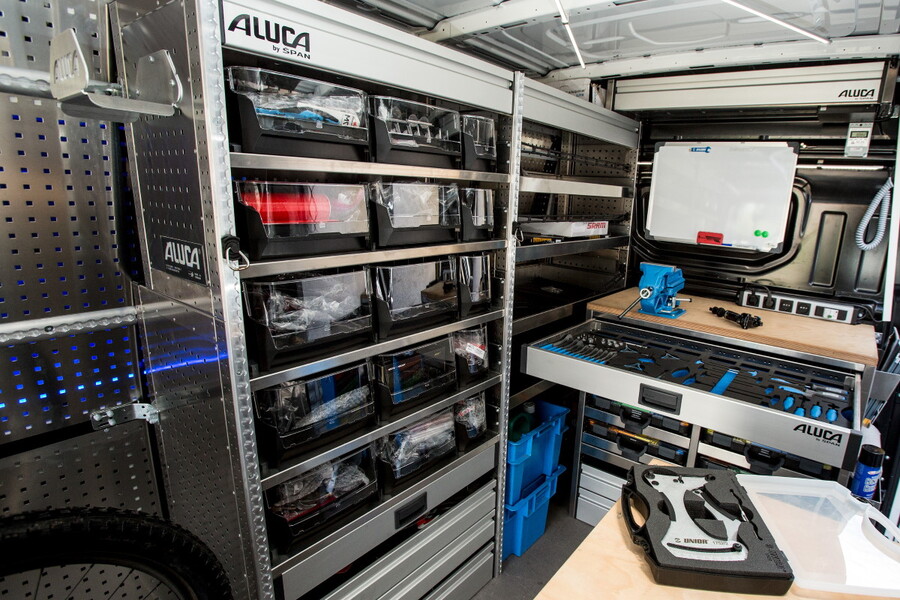 Unior's new offer is possible thanks to partnership with Aluca and Špan Mobility Center. Aluca is German manufacturer of lightweight mobile storage solutions that produces all kind of aluminum systems for storage, work & display. Špan Mobility Center is Slovenian specialist in everything mobility related and is working on mobile workshop for years. Unior will provide the tools, repair stands and other equipment, as well the extensive knowledge of the bicycle service area. How it works? Unior's experts will give you first information about the mobile solutions and help you identify your needs. Špan Mobility Center will join in the second step as they will do the final plan of the workshop and make sure everything fits your vehicle; after that they will organize the transportation of your vehicle to their shop in Slovenia, equip it with Aluca & Unior products and send it back to you. Besides providing the equipment, Špan can offer complete solution with vehicle included. It's a complete solution that is available around Europe and with competitive prices.
Mobile workshops are a global trend in the today's hectic world as they offer different and for many better services as traditional repair shops. For racing teams and demo fleets this is the only way to go. Unior & its partners will make it work and give you all the mobility and capability you need!
For more info, contact us at [email protected]
LINKS:
Aluca Lightweight Mobile Storage Solutions
Špan Mobility Center