Great Success For Unior Supported MTB Teams
Unior is official supplier of teams Commencal Vallnord DH Racing Team, Polygon UR Team, Trek Factory Racing & newest addition Continental Atherton Race Team. Of course we also run our factory program under the Unior Devinci Factory Racing banner.
Cycling racing across the disciplines have two things in common – season is much shorter than usual, but the racing is way more intense. We can say the same for the mountain bike circuit and the super exciting month with UCI World Cup races in Nové Mesto na Morave, Maribor and now Lousa, and World Champs in Leogang in between. Unior Bike Tools supported teams did great on these events, we can even brag with rainbow stripes!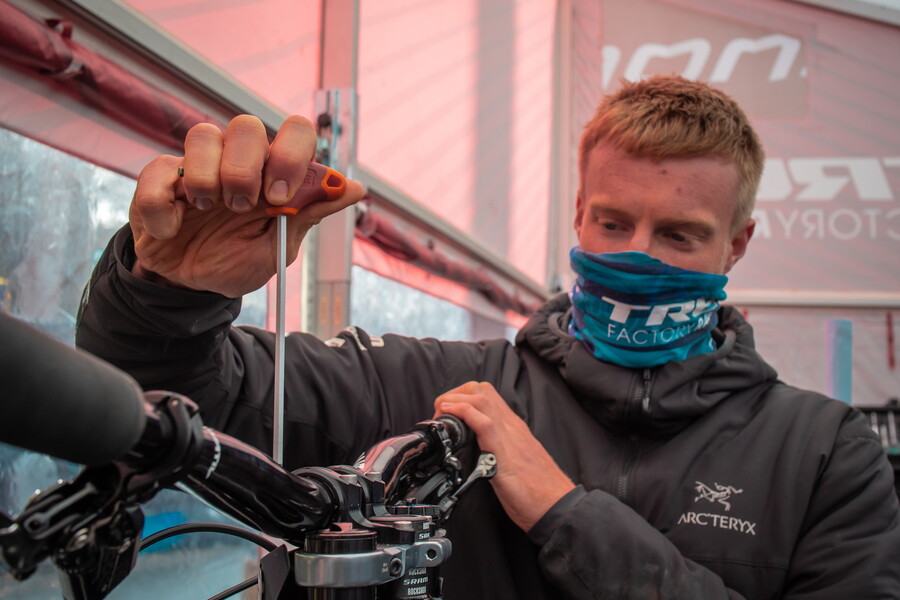 Reece Wilson took the world champs title aboard his Trek Session in Leogang, and we're happy to report that his bike is prepared with Unior tools – not only that, his first pro team was Unior Tools Team! His result was complimented by Commencal's Remi Thirion & Myriam Nicole who took bronze and silver, respectively. Commencal team also had a great week in Maribor with Remi and Thibaut Daprela in second and third on the first race of the week, and Myriam taking third on the same event. Polygon's Tracy Hannah was third.
Unior Devinci team also earned bragging rights! Tanja Žakelj was 9th on the XCO race in Leogang, another great result for talented Slovenian. Team's DH boys did great on the first race in Maribor – with Dakotah Norton finishing in 12th and Jure Žabjek in 15th!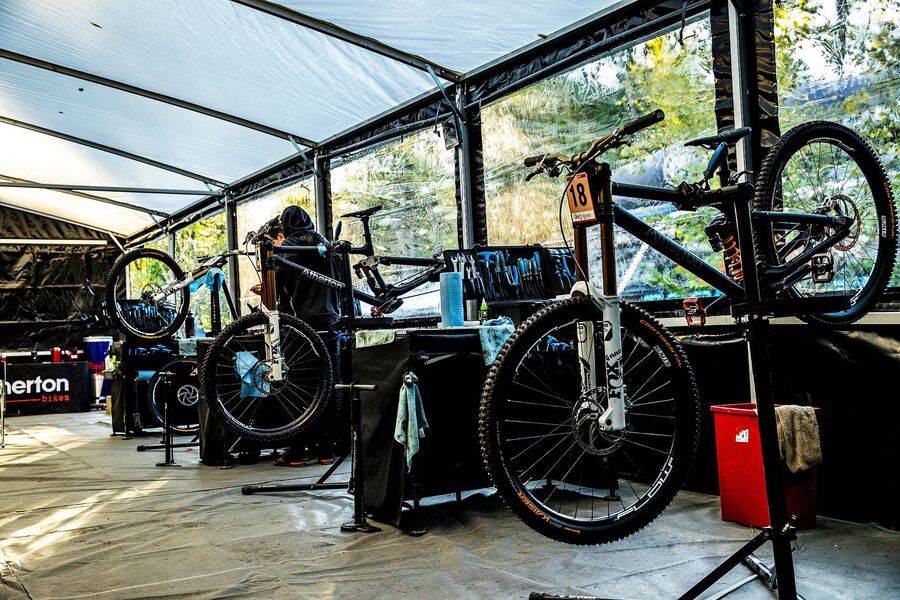 Atherton Racing, photo: Sven Martin
Close cooperation with racing teams & world's best mechanics also leads to development, testing & improvements of our product range. Prototypes are being tested at every single event and feedback we get back is precious; some of the new products will also make it to the production for 2021, but more about that soon.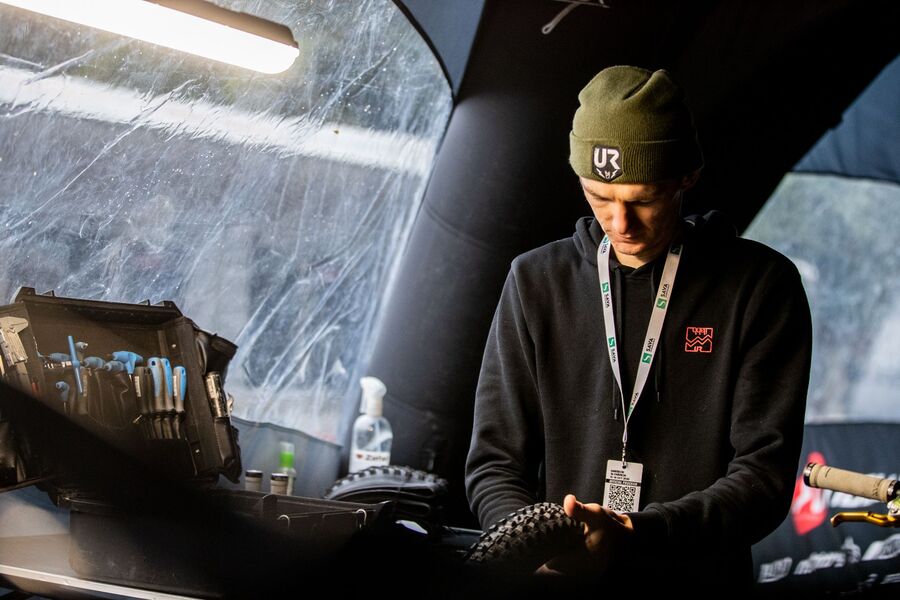 Race circuit is now in Portugal for the final two races of the World Cup season and we can't wait to see all of the action on the new track! Make sure you watch the races live on Red Bull TV and follow our social medias for behind the scenes images.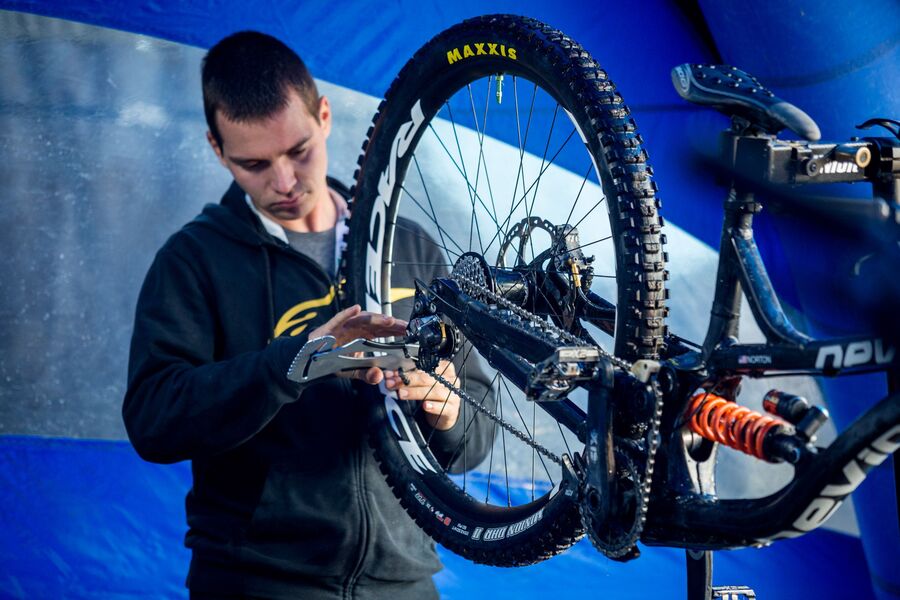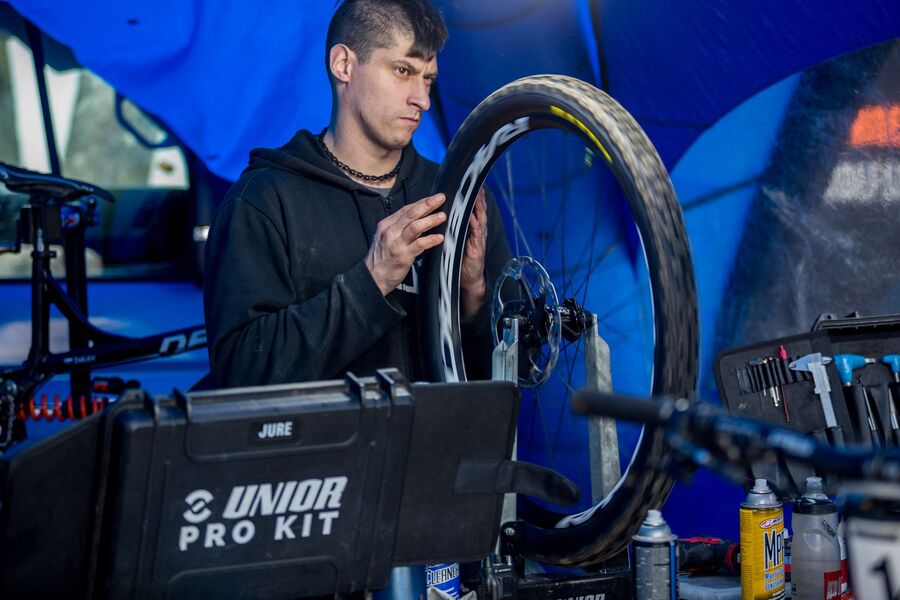 Unior Devinci Factory Racing