Best tools on wheels
Being close to our customers, always 'in action', presenting our #handtools and new products with our professional demo team - this has always been of highest importance to us.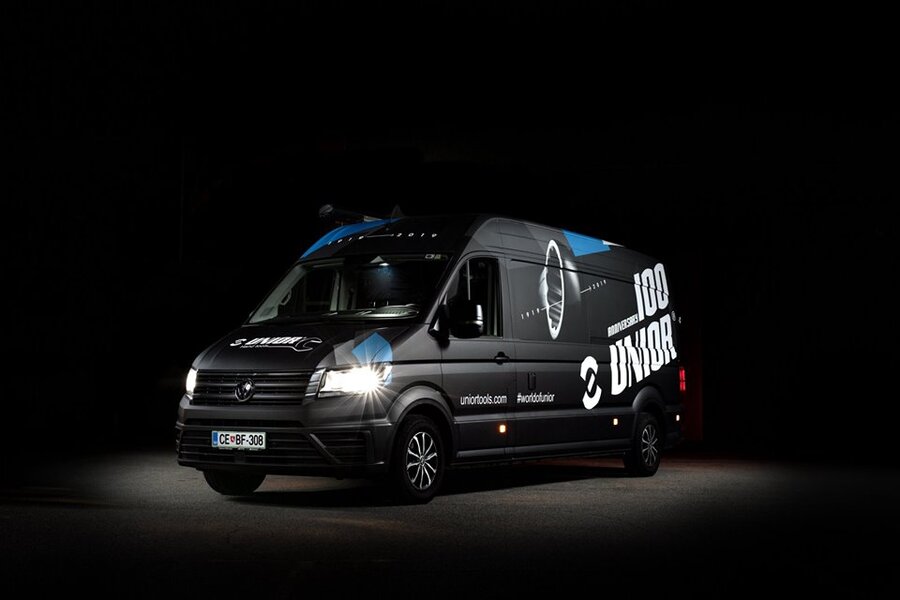 Since 2012 we have been present 'on the road' with a special demo vehicle and this year, celebrating #100years of #unior it was time for a new beauty on wheels!!! Check out the photo gallery below but, more important, come and see us LIVE on tour - first at Unior Hand Tools at Grobnik, Alpe Adria IMC, 23-25 August. In our spacey demo vehicle you can see and try out over 1000 tools & toys, among them also the pneumatic tool line. Also two carriages, specially made for 100-year-anniversary are there. All equipped with video materials and instructions shown on big LCD screen. And last, but not least, our professional demo team is always there for you to answer everything you wanted to know about our tools! Step into the #worldofunior!