Tietolomake
More About Product
Product features
materiaali: erikoistyökaluteräs
induktiokarkaistu iskupinta ja kärki
kromipäällystetty metallisylinterivarsi muovikädensijalla
valmistettu DIN 7239 -standardin mukaan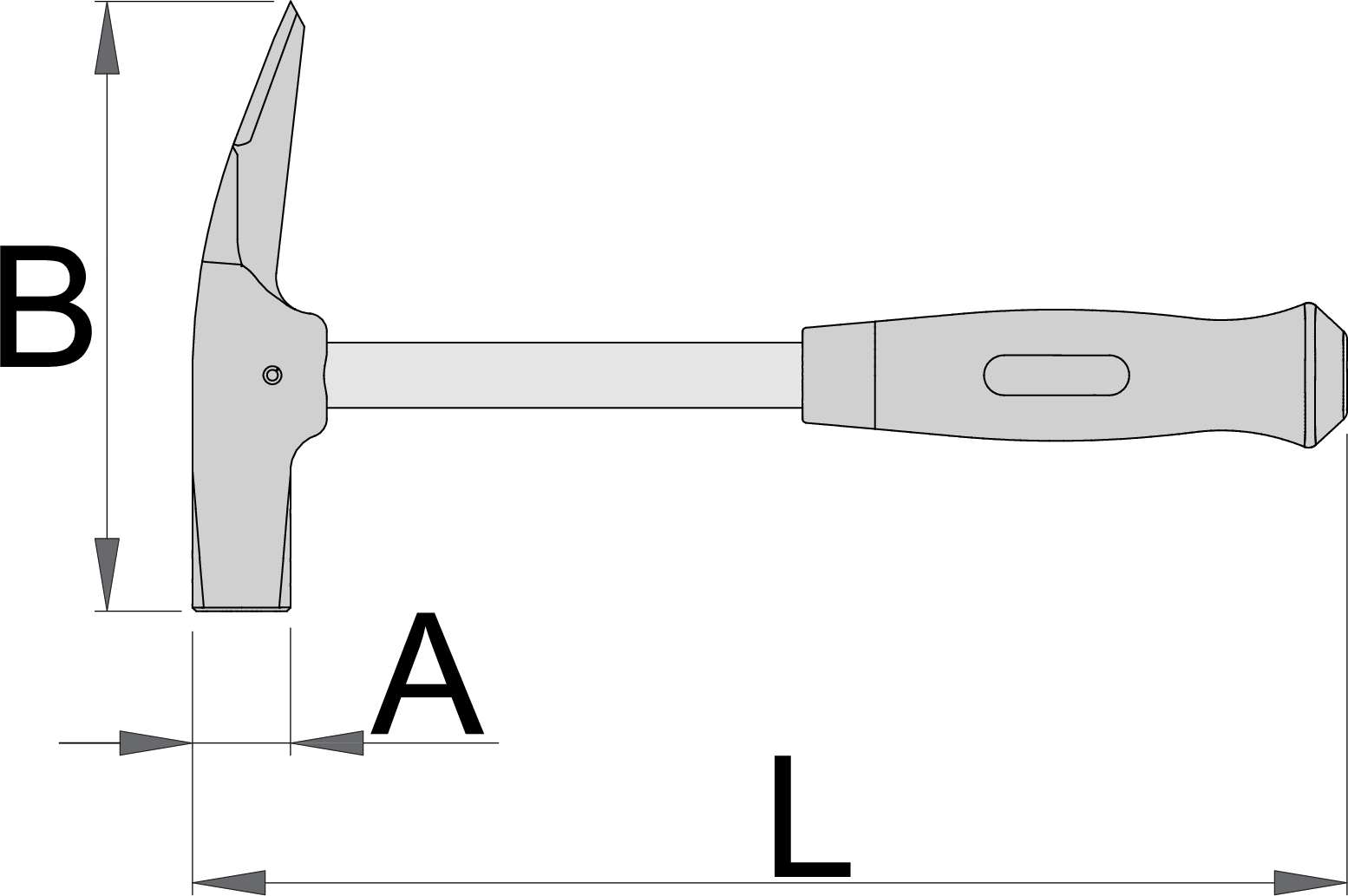 * Tuotekuvat ovat suuntaa-antavia. Kaikki mitat on ilmoitettu mm, painot grammoina.
Questions & Answers
Can the tips on roofing hammers be sharpened?

Tips cannot be sharpened.

There is an eye protection mark on the hammer handles, do I have to use eye protection?

Wear the goggles for your safety, as small parts of the workpiece can break off when hitting, which can damage your eyes.
Laadukasta materiaalia

Made of Premium Flex Plus Carbon Steel, Unior hammers have an induction hardened striking surface and peen. The superiority of the materials and state-of-the art manufacture are two qualities distinguishing not only hammers, but also other Unior striking tools, such as forged chisels and various punches.

Ergonominen muotoilu

Uniorin vasaravalikoima sisältää useita eri tarkoituksiin suunniteltuja vasaroita ja muita lyöntityökaluja. Laaja valikoima sisältää vasaroita puu- sekä metallivarrella. Unior-vasaroiden metallivarsissa on ergonomisesti suunniteltu kumipäällyste, joka parantaa otetta ja varmistavaa turvallisen käytön.

Tarkkuus

Yleisvasaroiden, lekojen ja kuonavasaroiden sekä muiden erikoisvasaroiden tarkoitus on siirtää iskun voima tehokkaasti ja tarkasti kohteeseen.