Bolt cutter
A special procedure for the manufacture of shears
Cutting
Cutting material is the first operation in the technological procedure of wrench manufacturing. Optimum design of a cut provides optimal use of material.
Forging
Forging technology at Unior ensures excellent strength characteristics of wrenches. Notably, it maintains appropriate fiber orientation in a forged part, leaving it uninterrupted and the same as in a rolled blank. That characteristic of forged parts is vital for achieving the characteristics of products exposed to heavy and dynamic loads.
Trimming
Superfluous material around a forged part is removed using a special-purpose trimming tool; material is trimmed to the desired shape, always making the weight of trimmings as low as possible.

CNC machining
A jaw is treated in a single clamping device on a CNC machine, thus ensuring manufacture within the necessary tolerance margins of size and positioning.

Heat treatment (quenching and tempering)
the heat treatment with hardening and tempering is intended to improve the structure of the steel, to provide greater hardness and toughness of the product and other properties required to overcome the strain that work with such products requires.
Forging part
the forging part is made by drop forging - cutting, forging, trimming and calibrating.
CNC working
the entire working of the jaw is done using CNC machines. Clamping devices on the machines provide the accuracy required for the quality operation of the cutters.

Mounting the handle onto the joint and pressing
the handle is firmly mounted onto the joint. The handle is then pressed onto the joint, which ensures that the mounted handle does not come loose under even the greatest strain.

Bending the handle
the handle is bent to the required functional angle with a special bending device, which provides the user with ergonomic applicability.

Coating
a protective colour is applied using powder coating technology, which gives the product a professional appearance and also serves as surface protection.

Mounting the sleeve
A PVC sleeve is mounted on the handle that gives a user a good and ergonomic grip.

Manufacturing screws and nuts
is done using CNC machines, which, besides quality material and heat treatment, ensures the optimum bonds between the individual elements of the cutter.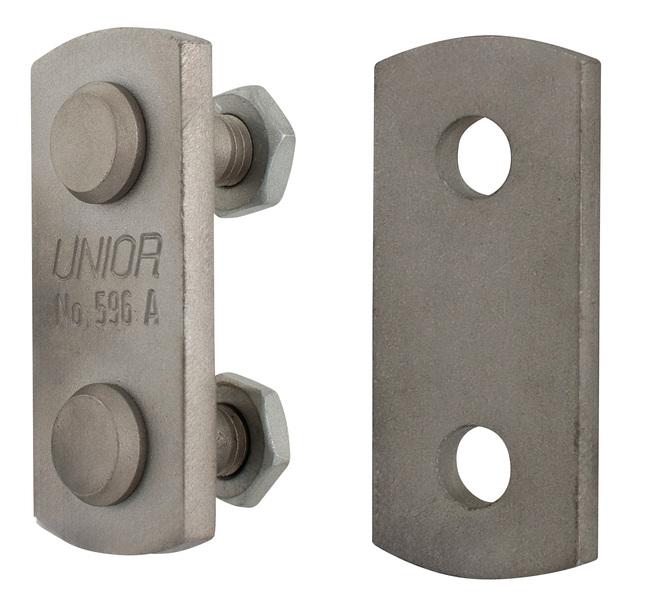 ASSEMBLY
the trained, skilled and meticulous workers performing the final assembly put together the individual parts, examine the main characteristics and turn the Unior cutter into a high quality product.