Comprehensive facilities
A Complete Development Cycle
Unior meets the high expectations of its product users by providing a comprehensive multidisciplinary approach towards growth.
The ownership of the steel plant, its own smithery, constant investments into its own development and updating its own production and quality control during all the stages, from materials to final control, ensure that products bearing the name Unior are truly top quality. They are designed and made entirely in Europe!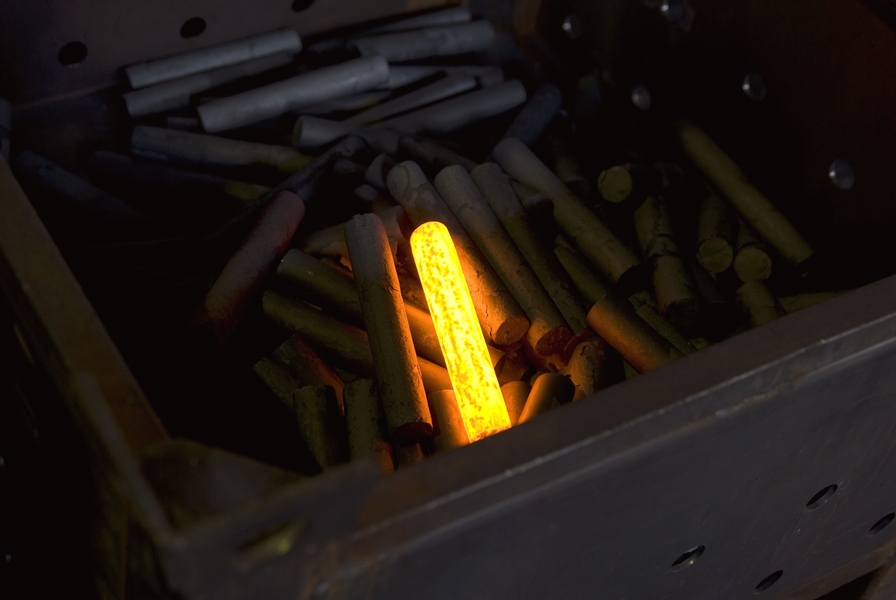 1. Castings with Excellent Characteristics
As a co-owner of the Štore Steel plant, which is known for high quality steel castings, Unior also has suitable control over the quality of input materials. The chrome-vanadium steel, from which both forging parts and the Unior hand tools are made of, is distinguished by the great hardness and long service life of the finished products. An important part of development is also the further improvements of materials that ensure even higher quality tools and other Unior products.
2. Computer Aided Development
Unior is always developing tools with the users' requirements in mind. By improving materials, finding new ergonomic solutions and by taking into account all the aspects of safe use, it has been demonstrating for decades that it is the right partner for professional tool users.
When developing products, Unior's experts use various computer simulations such as a forging simulation and the flow of material with the DEFORM software and a simulation for producing roller segments and forging tools using the VERACAD software. In developing complete products, Unior uses the latest software tools in the field of CAD project engineering and design and the Solid Works Professional software for modelling tools.
3. Flexible Production Processes
The Unior tool is made using the latest computer controlled machines for the thermal, mechanical and surface processing of materials and for protecting the products.
4. Mechanical material processing
Chamfering machines and suitable chamfering needles enable appropriate chamfering for various internal and external profiles. The processing of different products using the procedure of removing materials (drilling, thread cutting, milling, turning and similar) is carried out using modern CNC machines.
5. Sheet metal processing
Unior's technology assures quality circular welding according to the MAG procedure up to the diameter and length of 300 mm and eccentric and hydraulic presses (up to 160 tons) enable extensive transformation of sheet metal. The process of bending is carried out with the aid of CNC Salvagnini machines using robotized technology and the robotic welding cell enables the resistance welding of sheet metal housing assemblies.
6. Thermal material processing
Hardening furnace processing is carried out in a protective atmosphere, which prevents the decarburization on the surface. The suitable hardness of individual local tool parts is provided by induction hardening.
7. Surface protection for materials
Nickel, chromium and phosphate surface protection is carried out using automated, computer controlled and ecologically friendly, modern production lines.
8. Ergonomic shape
can be implemented by applying one or several plastic layers onto the surface in various colours. We also provide a two-layer protective plastic coating for tools intended for use under voltage conditions up to 1000V.