Unior was a proud sponsor of Maribor Mountain Bike World Cup spectacle!
Mountain bike World Cup races in Maribor were always something special and this year was no exception. 2019 edition was even more magical for us since Unior was present on basically all levels of the competition.
UNIOR WAS A PROUD SPONSOR OF MARIBOR SPECTACLE! "Welcome home!" – these were the catchwords for the fans and competitors alike of the races on the Pohorje mountain, and it really felt this way. Mountain bike World Cup races in Maribor were always something special and this year was no exception. 2019 edition was even more magical for us since Unior was present on basically all levels of the competition. Event in Slovenia was a great opportunity to present Unior brand & products to the domestic and international public and strengthen the presence on the highest level of the mountain bike competition. It's impossible to choose one single best moment of the days in Maribor, and surly each of you has a favorite impression. Here is our "best of Maribor" list, in no particular order.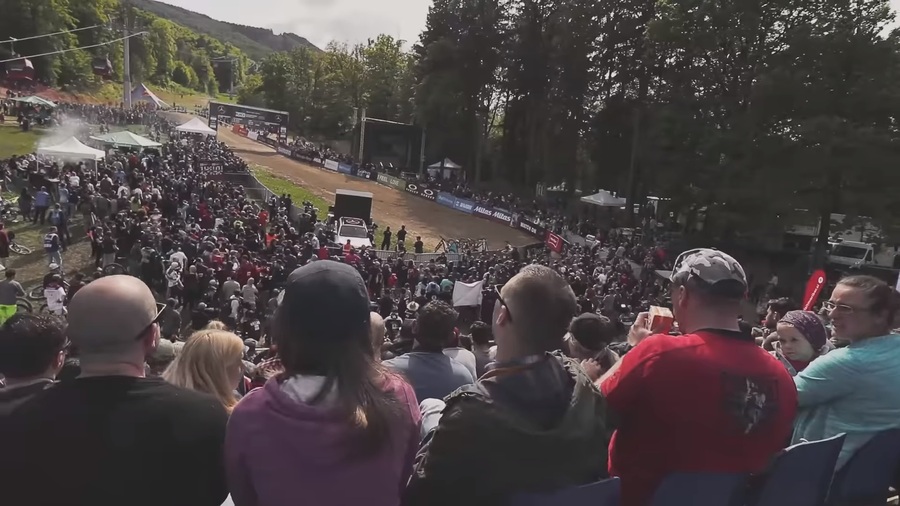 UNIOR IS STRENGHTENING ITS POSITION IN THE MTB WORLD CUP Next to four top-level World Tour teams Unior is also official partner of some of the best mountain bike teams: Vallnord-Commencal, Polygon UR, Trek Factory Racing and of course own team Unior/Devinci Factory Racing. But if you walked around the pits you also saw that there are many more teams and mechanics using Unior. Only a few people knew the brand and the tools a decade ago when we first set out for the mountain bike world cup race with our own factory team, today Unior is used by mechanics of podium riders on virtually every race of the season.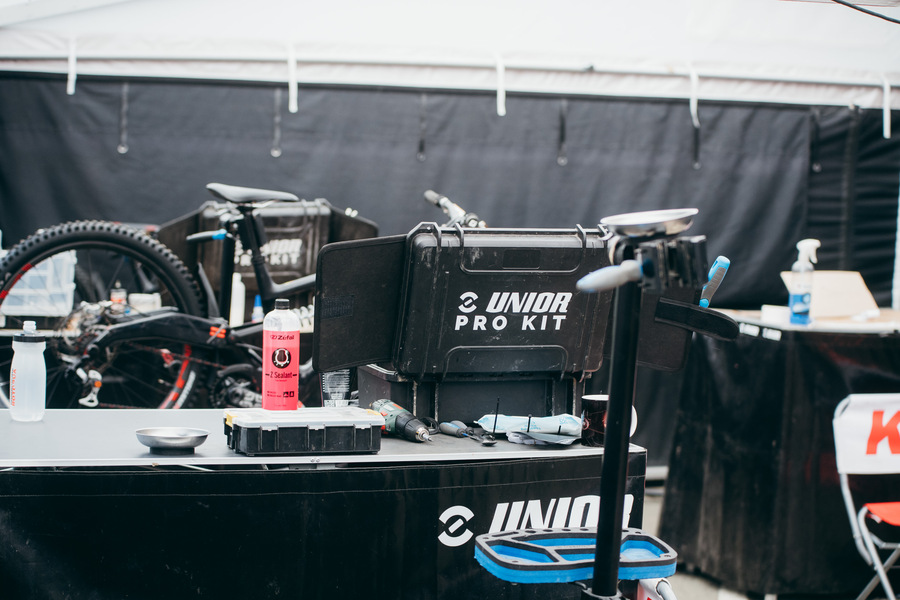 VISIT TO THE OLDEST FORGE IN THIS PART OF THE WORLD We invited members of the teams, industry & media to the factory tour of our facilities in Zreče, and show them how and where tools (and other parts) are made and why we stand behind our products with lifetime warranty.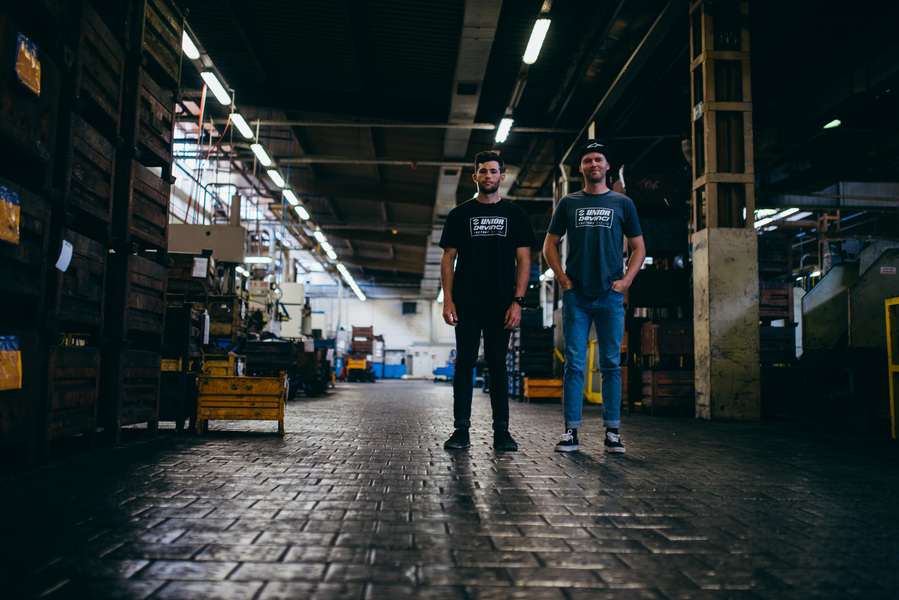 SUCCESS OF THE FACTORY TEAM Thank you all for the support of our factory team riders! Dakotah Norton and Jure Žabjek were especially strong and put the name Unior/Devinci Factory Racing on the top of the boards. Dakotah was 10th, while Jure was 20th (8th after qualies), which is great for the start of the season! We already look forward to next races.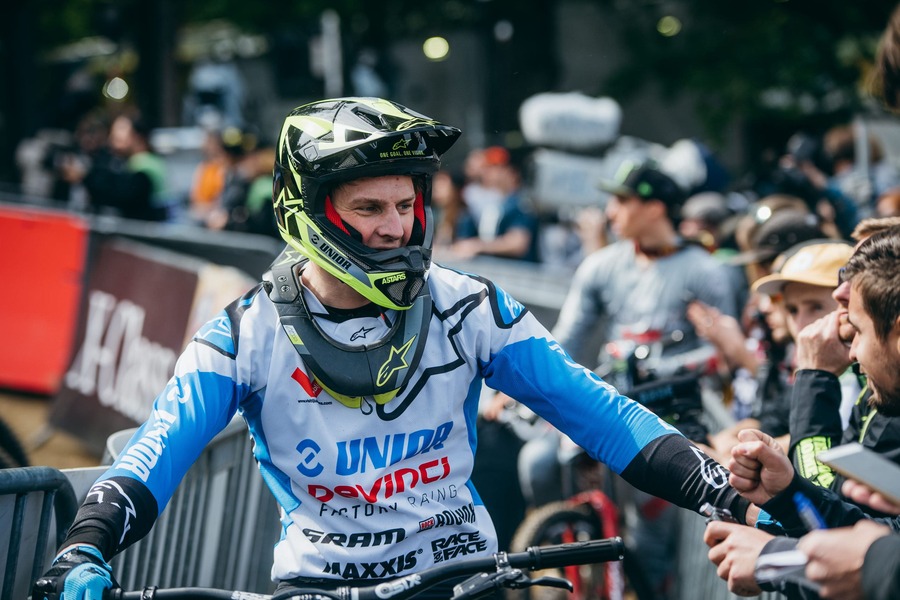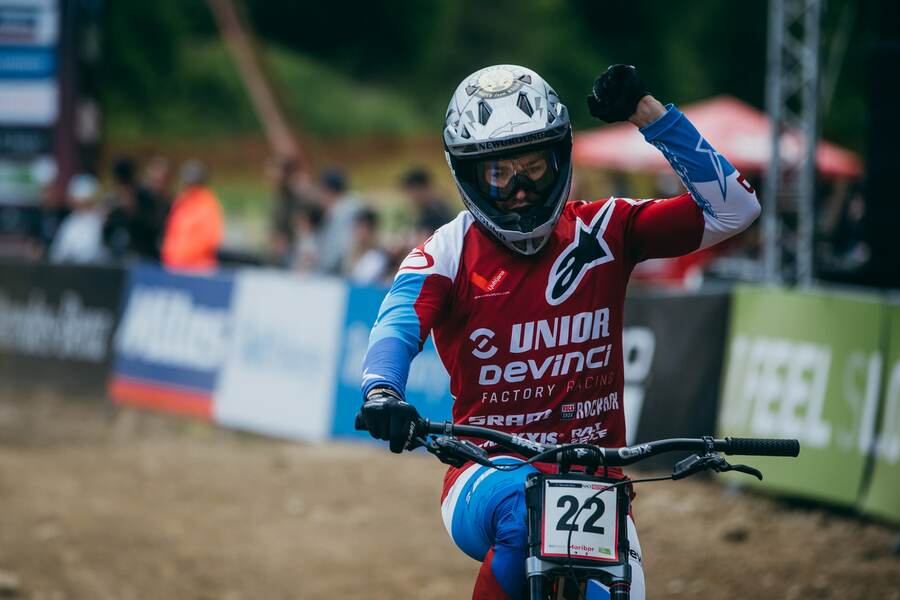 BOOST FOR THE SLOVENIAN MTB SCENE World Cup races are super important for the local scene and of course the development of the bike park on Pohorje. There are only 10 places in the world that host this level of competition and to be part of this exclusive club is great. Fans know that and they came in thousands to support riders of all nations, but of course shout the loudest when the Slovenians came down the mountain. Stars of downhill racing also give motivation to the youngsters on their racing path and development through competitions like Unior Downhill Cup.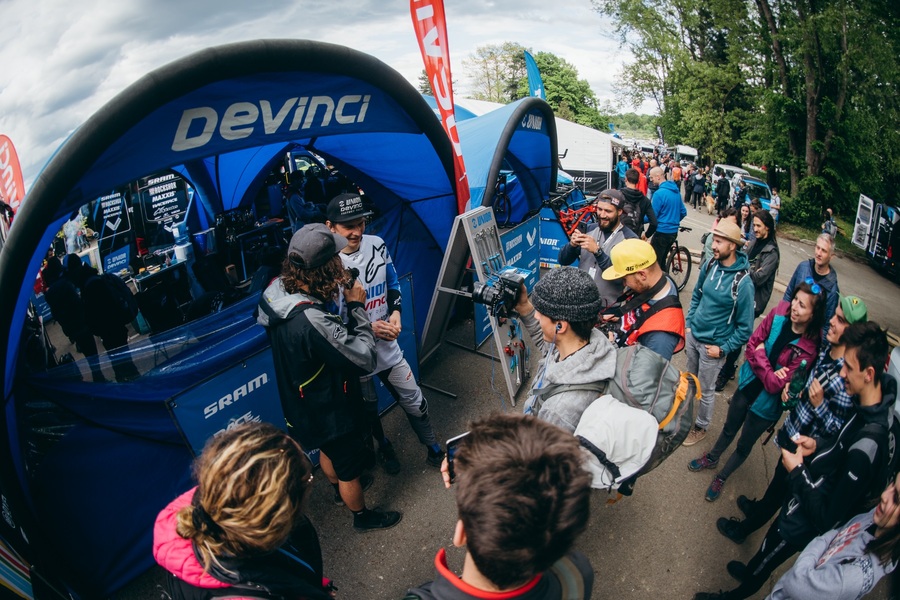 LOVE AT FIRST SIGHT Professional mechanics and enthusiast alike both fell in love with our new demo van that was premiered on the World Cup race in Maribor. On the outside reminds on the Unior's 100th anniversary, but the real beauty is on the inside. Demo van is fully equipped with Unior products and solutions and will now take a path across Europe to show the goodies to everyone.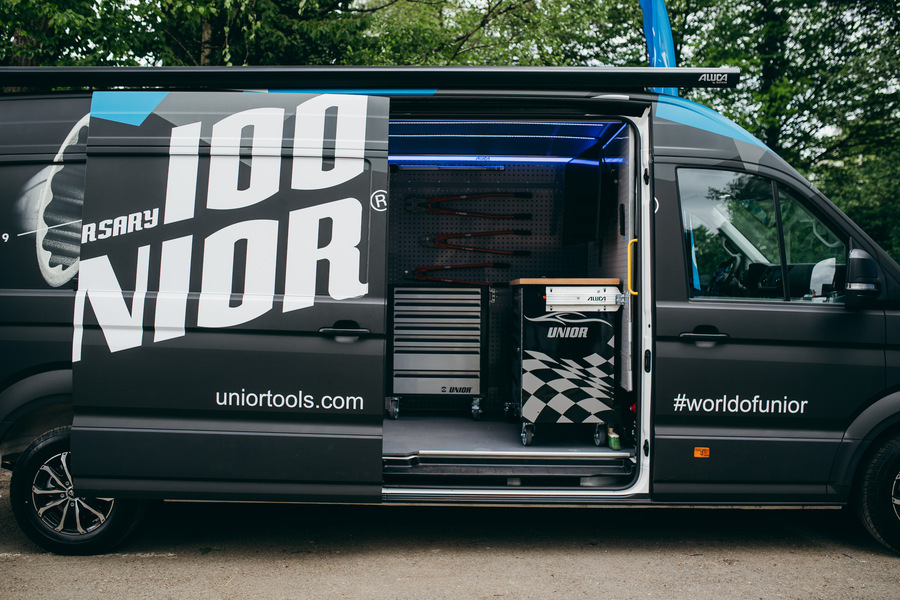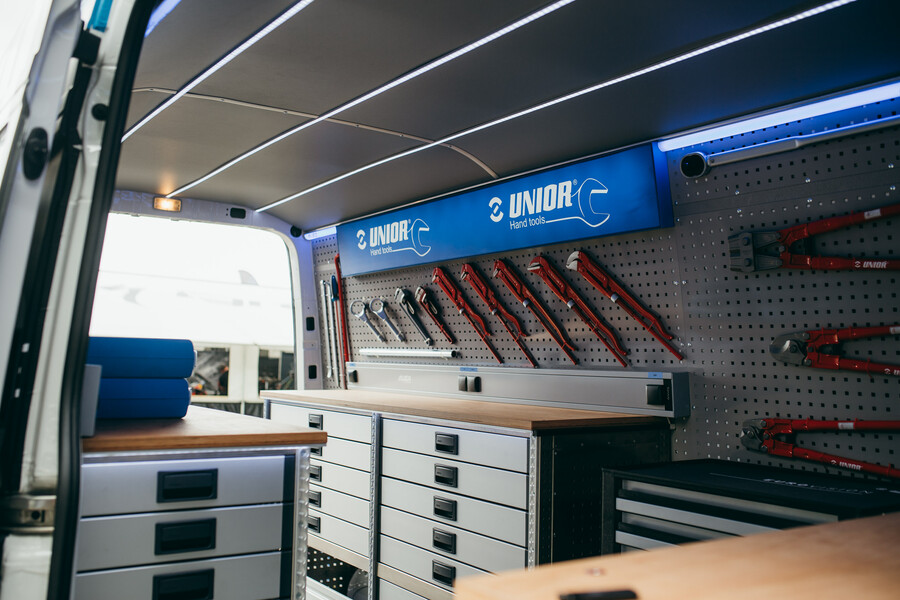 SOCIAL MEDIA CRAZE WITH "THE HUNDRED KEY" It's not really King Arthur's Excalibur, but it was still pretty hard to raise Unior's 100 mm key from the wooden pedestal and wave around with it. Mighty and massive key was a favorite among the visitors and all of them wanted to have a picture of it for social media. But the 100 mm key really is in our program and is used by several industries.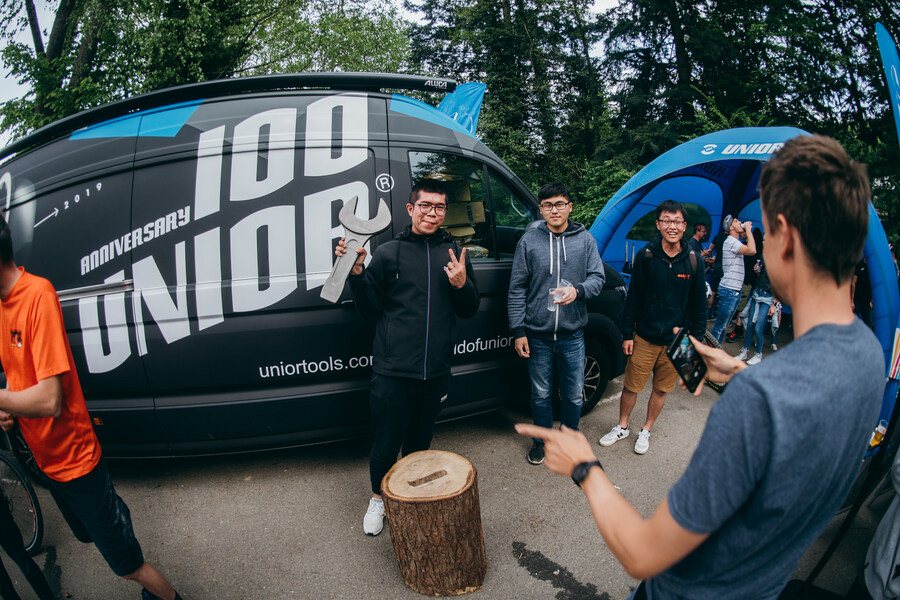 UNIOR BRAND TO MILLIONS AROUND THE WORLD Unior was a partner of the World Cup race (and iXS European Cup a week earlier) and so we had banners and other promo material around the track and venue, we even awarded first thousand tickets holders. Thanks to Red Bull TV (and their broadcast partners) and Slovenian national television the image of the race and highly visible Unior went to millions around the world. PARTY WITH FRIENDS & PARTNERS Of course we can't go pass Friday night party when we forgot about the serious things and just had fun! SEE YOU NEXT YEAR Maribor will again host the World Cup race on 2nd/3rd May 2020, when all the fastest mountain bike riders will come back to Maribor. And so will we!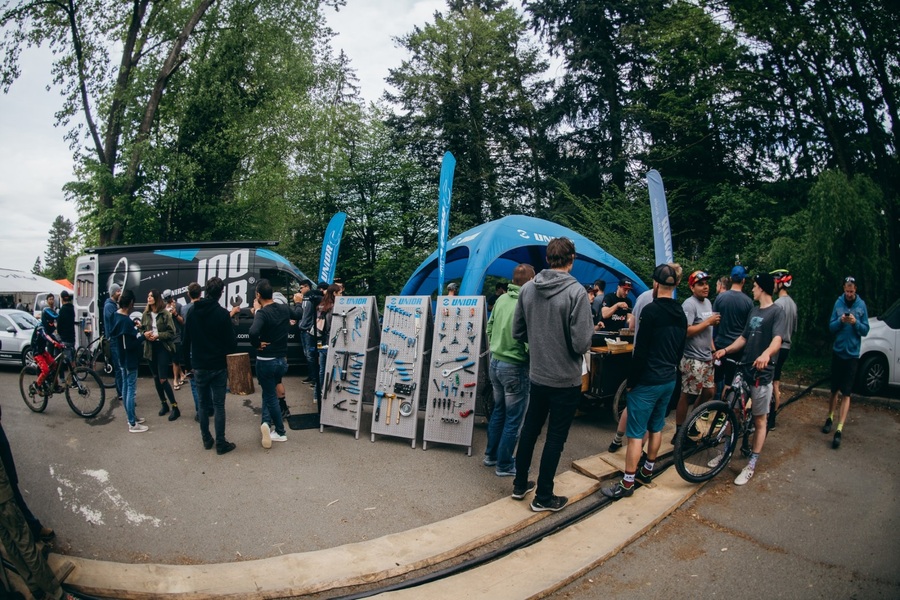 Photos by Klemen Humar