Documentation
More About Product
Product features
Ergonomic, lightweight and easily moved service trolley
This industrial-quality service trolley is ideal for use in garages, engineering workshops and warehouses.
It allows the user to easily transport tools and components around the working area, and keep them easily at hand while working on a task.
This trolley encourages and organized, pre-planned approach to tasks, and improves efficiency, productivity and comfort.
The water-resistant top shelf allows easy access to tools and parts at a comfortable working height, while the lower shelf provides additional storage.
The shelves are engineered for a maximum load of 100kg each, and are protected with an impact-resistant, anti-slip mat.
Made in Europe to the highest standards, and backed by Unior's lifetime warranty.
Includes:
4 casters - 2 fixed and 2 swivelling. One easily-braked caster.
Two water-resistant shelves, upper complete with impact-absorbing, anti-slip mat
Specifications:
Total capacity 200kg. Maximum 100kg per shelf.
Assembled dimensions: 1072 x 600 x 887mm
Packaged dimensions: 1020 x 635 x 190mm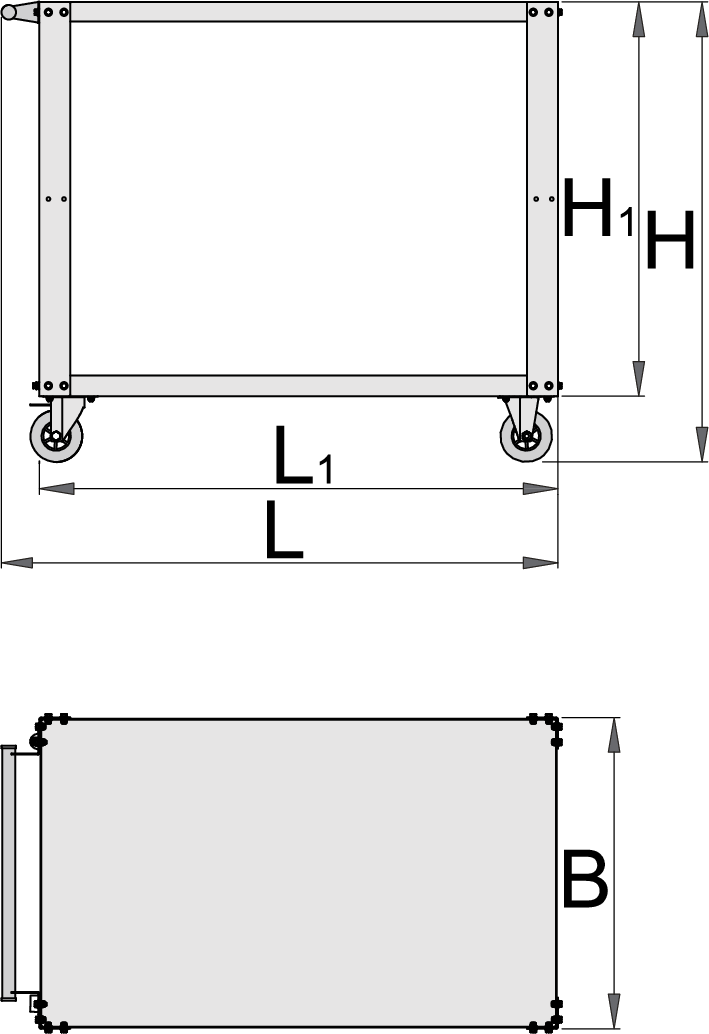 * Images of products are symbolic. All dimensions are in mm, and weight in grams. All listed dimensions may vary in tolerance.
Questions & Answers
Is the 940T service carriage assembled before shipping?

The service carriage is sent disassembled and is then assembled according to the instructions included.
Quality sheet steel

Tool carriages, chests, cabinets and various boxes for tool storage, as well as work benches, stands, hooks and other accessories are all made of quality sheet steel. Lacquer coated to resist corrosion and scratches, the equipment is practically indestructible.

Innovative design

A comprehensive knowledge of all the work requirements of local professionals has resulted in editions of workshop equipment able to offer great accessibility, clear tool storage and improved visibility at any moment.

Clear tool storage

With its clear tool storage and easy accessibility, Unior workshop equipment helps you keep your workshop in order and thereby increases your productivity.