Documentation
More About Product
Product features
metal balls in the head absorb the impact
those granulate absorb the impact
lacquered metal tubular handle with plastic grip
polyurethane faces are unchangeable
Advantages:
Advantage over an ordinary hammer is that it doesn´t bounce back from the object because of the steel granulate which absorb the impact.
Steel balls in the hammer head prevents rebound and adds additional striking force.
Less handle vibration while striking!
Usage:
Hammer is used for mounting ball bearings, for furniture assembly, interior and exterior lay paving.
Not recommended for use on sharp objects. Strike on sharp objects can damage polyurethane face of the hammer.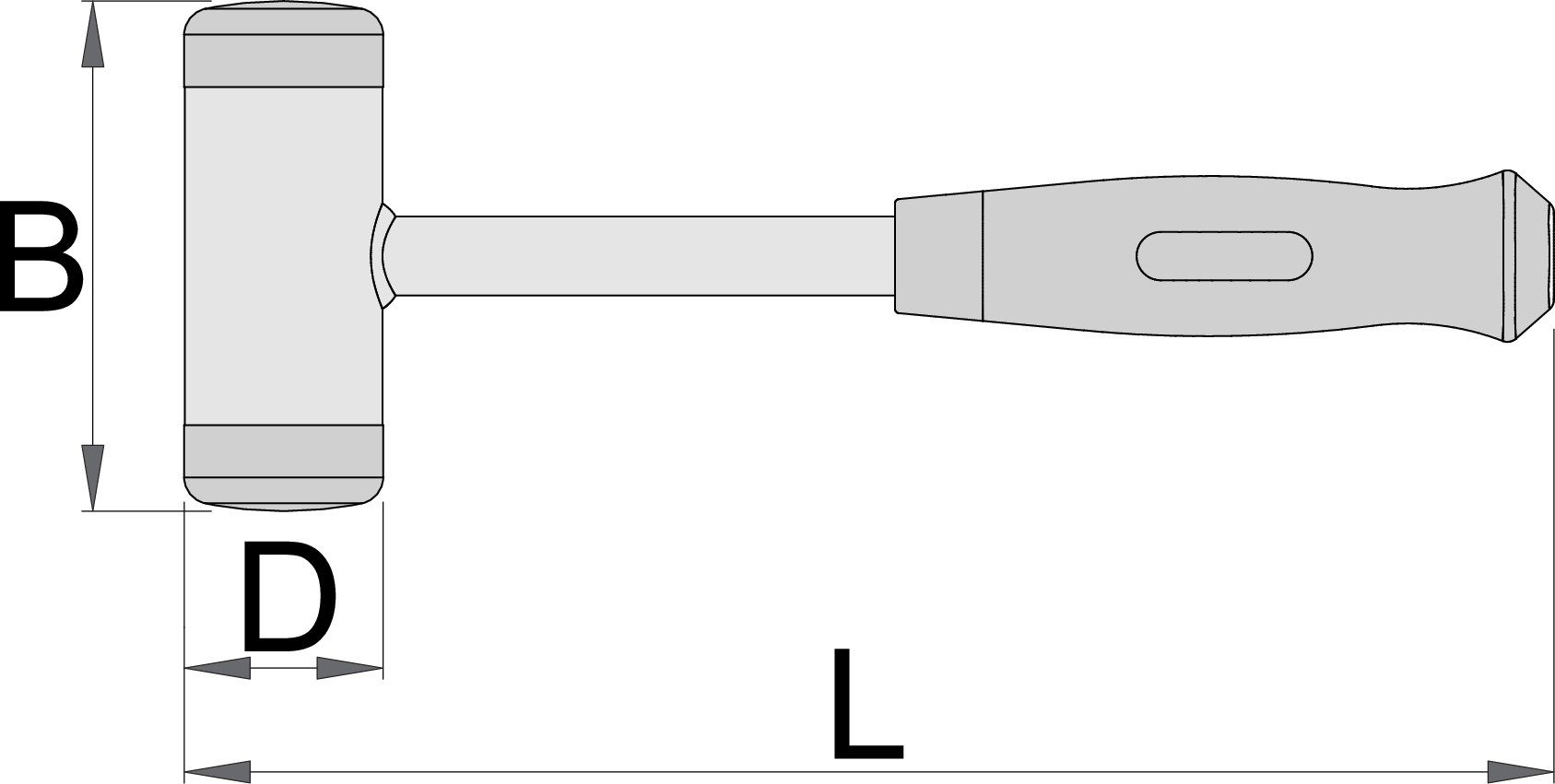 * Images of products are symbolic. All dimensions are in mm, and weight in grams. All listed dimensions may vary in tolerance.
Questions & Answers
Can the head of a dead blow hammer be changed?

The head is not interchangeable.

There is an eye protection mark on the hammer handles, do I have to use eye protection?

Wear the goggles for your safety, as small parts of the workpiece can break off when hitting, which can damage your eyes.
High quality material

Made of Premium Flex Plus Carbon Steel, Unior hammers have an induction hardened striking surface and peen. The superiority of the materials and state-of-the art manufacture are two qualities distinguishing not only hammers, but also other Unior striking tools, such as forged chisels and various punches.

Ergonomic design

Their most common use – driving nails – has long been propagated by various types of hammer and other striking tools. The range of original wooden-handle hammers was expanded by metal-handle tools, additionally insulated with a plastic case. Unior hammers have ergonomically designed plastic cases to improve the grip and ensure a safer use.

Precision

The purpose of general use hammers or mason's, framing, locksmith's, welding and other specific-use hammers is to effectively transfer active power to one precise target.