Ineos Grenadiers Impressive Season Ends On A High Note
The most dominant Grand Tour team of the last decade has finished the season with an impressive 2nd place overall at La Vuelta. Ecuadorian Richard Carapaz rode onto the overall podium on the stage 1 and never left it over the next 17 stages, even spending five days in the red leader's jersey. Success at the Vuelta came not long after the team's biggest victory this season: The Giro d'Italia.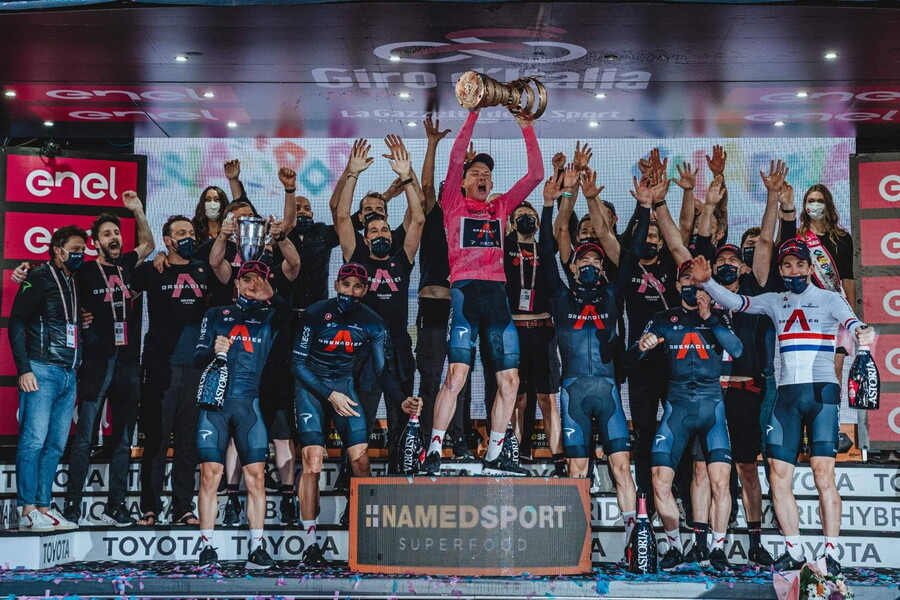 The team's performance in Italy was beyond impressive with youngster Tao Geoghegan Hart riding a perfect race and capturing the famous maglia rosa, thus starting a new chapter in British cycling history. The team took seven stage wins in total, four of them thanks to Italian Filippo Ganna. The Time Trial World Champion also won the final stage of the race: a TT on the streets of Milan. Winning a third of the stages up for grabs, this was the team's most successful Grand Tour ever.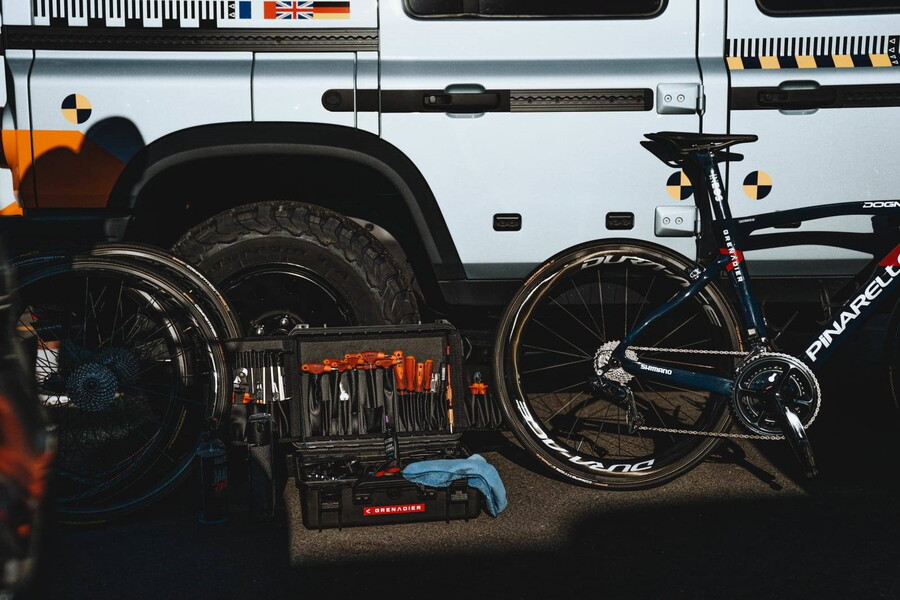 We're proud and honored to be part of the INEOS Grenadiers story. The team mechanics rely on their Unior tools to keep their Pinarello race bikes in top shape, ready and waiting to take on the world's best at the world's biggest races.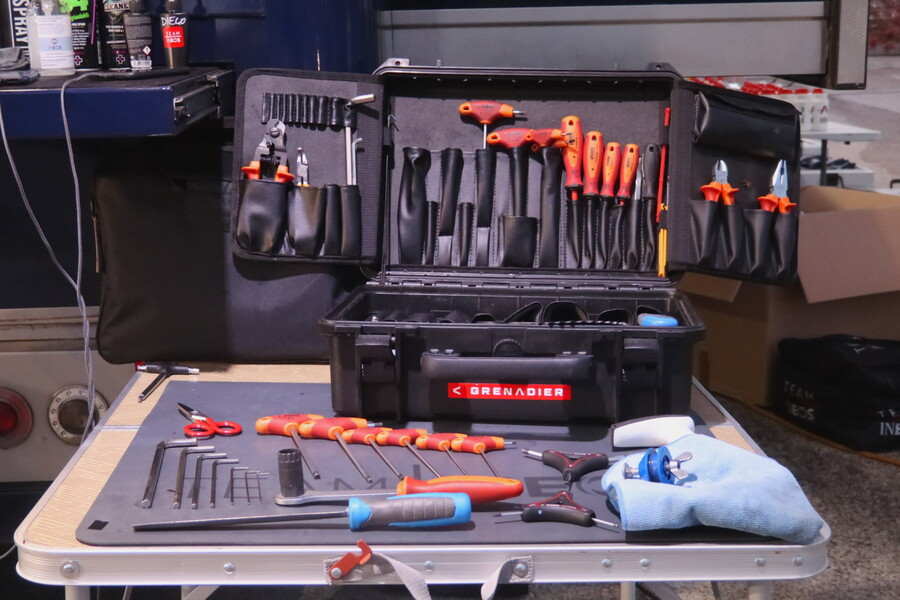 Team INEOS Grenadiers use Pro Kits with their own selection of tools; here's a full rundown of their standard kit:
• Hanger genie - Hanger alignment tool
• Master chain tool
• Pedal Wrench
• Multitool EURO7 Red
• Y hex wrench 4x5x6 mm & 2x2,5x3 mm
• Set of ball end hexagon wrenches, long type on plastic clip
• Ball end hexagon wrench with handle
• Hexagonal head screwdriver with T-handle 3, 4 & 5 mm
• Ball - end hexagonal screwdriver with T - handle
• TX profile screwdriver with T-handle TX30 & TX25
• Screwdriver TBI with TX profile TX25, TX20, TX15, TX10 & TX6
• Hexagon screwdriver CR 2 mm & 3 mm
• Ball-end hexagon screwdriver TBI 3 mm
• Open end wrench 6x7, 8x9, 10x11, 12x13 & 14x15 mm
• Set of flat screwdrivers
• Round, square & flat files with handle, half smooth
• Bumping hammer
• Half-round file with handle, half smooth
• Pro Socket Handle
• Adjustable wrench
• Reversible ratchet 1/2"
• Crosstip (PH) screwdriver TBI PH0x60, PH1x80 & PH2x100
• Measuring tape
• Calliper with vernier scale
• Swivel handle 1/2"
• Cable housing cutters
• Master Link pliers
• Combination pliers
• Diagonal cutting nippers
• Long flat nose pliers
• External lock rings pliers, straight & bent
• Internal lock rings pliers, straight & bent
• Heavy duty diagonal cutting nippers
• Double groove joint pliers
• Electronic torque wrench
• Torque wrenchs
• Adaptor 3/8"
• Hexagonal screwdriver socket 1/4" 3, 4 & 5 mm
• Hexagonal screwdriver socket 1/4" 4 & 5 mm
• Screwdriver socket with TX profile 1/4" TX25 & TX30
• Reversible ratchet 1/4"
• Bottom Bracket Socket BB9000
• Crank cap tool
• Replacement chain pins for pro chain tools
• Cassette wrench
• Cassette lockring tool
• Cassette lockring tool with 12mm guide
• Offset open ring wrench
• 2 for 1 Disc Brake tool
• Awl set
• Set of two tire levers
• Utility knife
• Bent flat tweezers
• Electrician's scissors
• Bumping Hammer End
• Sliding T - handle 1/2"
• All packed in the Pro Kit Tool Case
Congratulations to INEOS Grenadiers for another historic season and see you again in 2021!